France's First Married Gay Couple at Tel Aviv LGBT Parade 2013 [PHOTOS]
Vincent Autin and Bruno Boileau honeymoon in gay-friendly Israel and attend annual LGBT parade
Thousands of people marched across Tel Aviv for the annual gay pride parade, the 15th, in the Israeli city that has become one of the world's most gay-friendly cities.
Among the Lesbian Gay Bisexual and Transgender (LGBT) community members who gathered at the central Gan Meir Park were Vincent Autin and Bruno Boileau, who became the first homosexual couple to legally marry in France.
Autin and Boileau tied the knot in the southern French city of Montpellier at the end of May, following the approval of a "marriage for all" law strongly backed by President Francois Hollande and caused a lot of controversy in France.
"We had heard in the media and especially in the gay media, that Tel Aviv was very gay-friendly," Boileau, 30, said.
They were joined by 20,000 tourists, according to organisers, from Brazil, England and Russia to party alongside gay Israelis.
"We love Israel. We have come four times now," said a tourist from Germany named Klaus. "There is a lot of energy here."
Rainbow flags flapped in the wind and music played all along the parade routes. Public speeches were delivered by a number of politicians including Tel Aviv mayor Ron Huldai, finance minister Yair Lapid and justice minister Tzipi Livni.
"I will do everything to preserve Israel's values of promoting equality and fighting discrimination against lesbians, gays, bisexuals and transgenders," said Livni. "I love you and I am committed to you."
Gay marriage is not allowed in Israel, as all weddings must be conducted through the Jewish rabbinate. However, the state recognises same-sex couples who marry abroad.
The parade came one day after police revealed that a deadly shooting at a local LGBT bar that shocked the gay community four years ago was not a hate crime.
Authorities arrested four people, including a prominent LGBT member, in connection with the gun rampage at the Bar Noar that left two people dead and 11 injured in 2009, and said the suspects acted for personal reasons.
The shooting became a symbol of hatred against homosexuals in Israel and prompted bipartisan demonstrations in support of the LGBT community.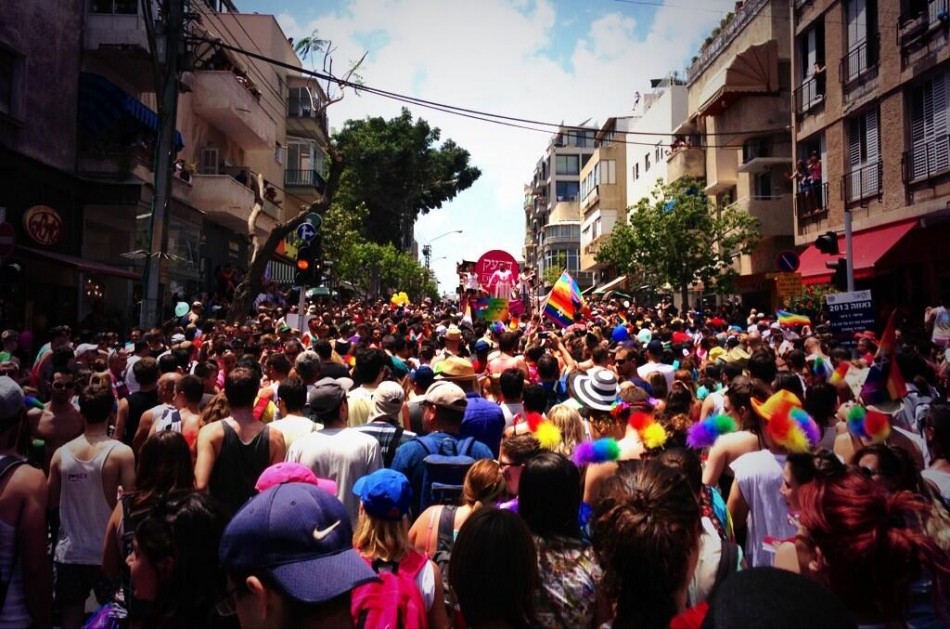 © Copyright IBTimes 2023. All rights reserved.