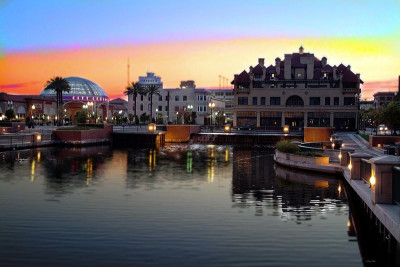 The Federal Bureau of Investigation's Preliminary Annual Uniform Crime Report has revealed that crime rates across the US dropped by four percent in 2011. However, a few cities, alarmingly, showed an opposite trend.
According to financial news provider 24/7 Wall St., which reviewed FBI crime data for 2011, more than half of the cities with the highest rates of violent crime in the US showed an increase in murder and robbery last year.
The FBI categorises murder, forcible rape, robbery and aggravated assault as violent crimes and the latest crime date report suggests that collectively, the number of murders fell 1.9 percent from 2010, and robbery, forcible rape and assault fell 4 percent each.
However, among the cities with the highest rate of violent crimes, the trend is not entirely positive. Incidentally, these cities also turn to be the cities with high poverty rates, high unemployment and low median income.
According to the journal, layoffs of police officials due to strained budgets are in a way responsible for increase in crime rates in most of the cities.
"Two of the worst-off cities, Flint and Detroit, Mich., both have had well-publicized budget woes. Flint was taken over by an emergency city manager after failing to pay its bills in 2011. Detroit is facing similar budget problems and recently came to a temporary oversight agreement with the state. Detroit also has one of the highest crime rates in the country," the journal reported.
Check out the slideshow to know which the ten most dangerous US cities are to live in 2012, identified on the basis of FBI's Uniform Crime Report.
The Slideshow features the rates of violent crime in the cities per 1,000 residents, population (of 100,000 or more), the number of murders in 2011, the median income of the cities according to the U.S. Census Bureau for 2010 and the average 2011 unemployment rates for the cities as per the Bureau of Labor Statistics.
Related Article:
Top Ten Most Peaceful Countries in the World in 2012 [SLIDESHOW]