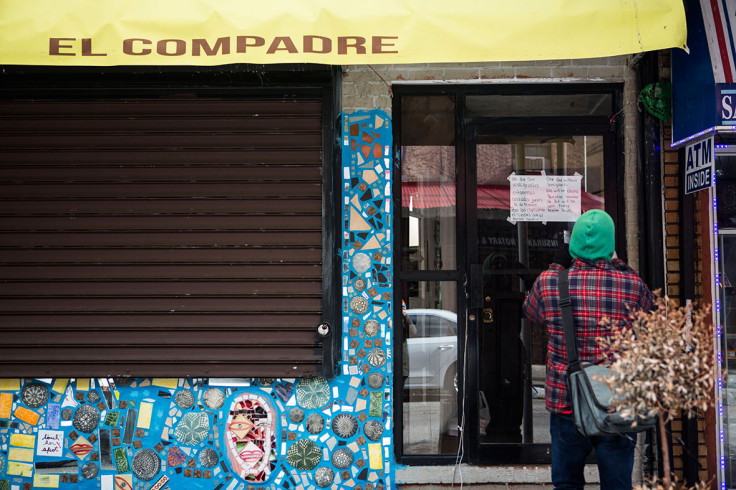 Eighteen employees of a commercial painting company in Nolensville, Tennessee were fired on Thursday (16 February) after taking part in a nationwide protest movement dubbed "A Day Without Immigrants". The protest saw businesses across the country close up as immigrants in the US stayed home to protest President Donald Trump's divisive comments on immigration.
The workers at Bradley Coatings Inc (BCI) told WTVF that they told supervisors on Wednesday that they would not be coming into work the following day, instead making up the time on Sunday. However, they were told on Thursday that they had lost their jobs.
One employee told the news channel that it was "unfair", saying they had worked there for years: "They could not understand that it was just one day. We were going to make up that day on a Sunday, but they didn't understand that, and it was not the best way. They didn't give us an opportunity and just told us we were fired."
In a statement, the company said: "This past Wednesday night, certain employees of BCI informed their leadership that they would not be at work the following day. Because of the time-sensitive nature of the jobs these employees were assigned to, all employees were told that they would need to show up for work or they would be terminated.
"On Thursday, the majority of BCI's employees fulfilled their obligations to our clients, but 18 employees did not. Regretfully, and consistent with its prior communication to all its employees, BCI had no choice but to terminate these individuals."
The company added that the decision to fire the employees was not related to the nature of the protest they chose to take part in.
The story was not a one-off. Local news agencies across the US reported employees returning to their places of work after the protest to find that they were no longer employed. In Oklahoma, 12 people were fired from a restaurant in Catoosa for taking part, reported KTUL.
Some people have taken to social media to call on the companies to be boycotted in response, while other have argued that employees not showing up for work deserve to be dismissed.