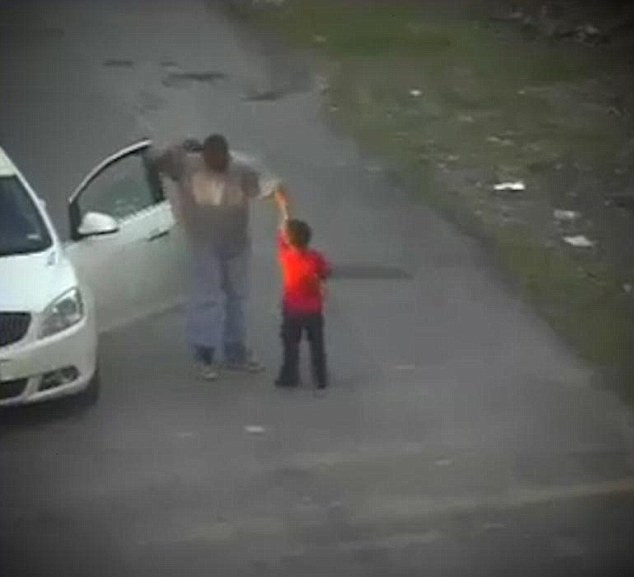 A Houston man has been arrested after he was caught on video beating a seven-year-old child with a belt.
Kordarell Williams, 27, who is reportedly the boyfriend of the young boy's mother, is seen striking the child 62 times on his head, shoulders, and legs during the five-minute-long attack in northwest Houston, Texas.
The shocking footage was recorded by an eye-witness who saw Williams pull his car over at an illegal dumping site near his apartment on Thursday (16 February) at around 5pm.
Constable Alan Rosen, of Harris County Precinct 1 Constable's Office, said: "He [the witness] saw a vehicle pull up at one of our illegal dumping sites and saw a man get out of a car and take a young child out of the car and proceed to just beat him senselessly.
"He struck this child 62 times, put him in a headlock and knocked him over on numerous occasions with the blows."
Expressing his horror at the violent attack against a child, Rosen added: "This is just hard for me to describe. The brutalness of how he beat this child."
Within three hours of the incident being reported, police were able to track down the vehicle and arrested Williams.
Williams admitted in court to hitting the boy because he stole a phone charger, according to Click 2 Houston.
The boy has been placed in the custody of child protective services, Mail Online reports.