A tennis coach accused of assaulting and verbally abusing his daughters in an obsessed bid to make them Wimbledon champions spat at one of the young girls and would call them both "c***s" for performing badly, a court heard.
John De'Viana, 55, took daughters Monaei and Nephe out of school from age 11 to subject them to gruelling all-day training regimes, it was said.
The girls were made to practise from 5.30am until they went to bed and were sometimes not allowed to have meals if their father thought they were not trying hard enough, a jury at Snaresbrook Crown Court was told.
One alleged incident saw Monaei, now aged 21, spat at by her dad as she was driven back from a tournament to their home in Ilford, east London "because he considered she had not performed as she had ought to".
Another allegedly saw her sister Nephe, now 19, forced to carry her kit around in a black bin bag to "humiliate" her because her father said she hadn't earned a tennis bag provided by a sponsor.
When the girls were as young as nine or 10, De'Viana called the girls "motherf****r" and "fat, lazy c***s" if he thought they weren't training hard enough, the court also heard.
One of the girls even allegedly had 'L for Loser' written on her face in permanent marker following a training session, before being locked in a caravan.
The two girls, who gave up tennis when their parents separated in 2011, are now accusing their father of child cruelty – something he denies.
David Povall, prosecuting, told the trial: "It is the Crown's case that, over a period of years, he made the lives of his two daughters miserable in a variety of different ways, but primarily around his ambition that they should be rich, famous and successful tennis players."
He went on to say the "tough, rigorous and demanding training schedule" inflicted on the two girls went beyond that which comes from simply being a pushy parent.
"It went beyond the mother of the Murray brothers, who was a demanding parent and got them to the very highest level in tennis," Povall is reported as saying by the Daily Telegraph.
"John De'Viana behaved in a way that went so far as child cruelty as the law defines it, that is, he assaulted or ill-treated his children over time so as that the cumulative effect was likely to cause them unnecessary suffering or injury to health.
"He did that, on the Crown's case, by way of physical assaults and mental abuse of those girls, relentlessly over a period of years.
"Each of them suggests that, perhaps with Monaei it was more verbal, causing her suffering by way of a constant stream of abuse, whereas with Nephe, he was more physical.
"They both say that, on occasions, they were forced to run round and round the tennis courts. Nephe said that went on for hours at a time.
"The best examples of the sorts of things they experienced were a daily torrent of verbal abuse, that they would be called 'motherf****r' and 'c***s' and 'fat, lazy c***s' by their father when he was dissatisfied with the way they were training.
"That they would be subjected to physical assault, particularly Nephe: he would take her out of sight if he was unhappy with her and kick and slap her.
"That there were occasions when he was serving balls at them in order to punish them for the way they had trained poorly. That he would do things in order to humiliate them as punishment if he was cross with them."
Povall said De'Viana's behaviour was particularly "unpleasant" if he felt his daughters had performed badly in tournaments.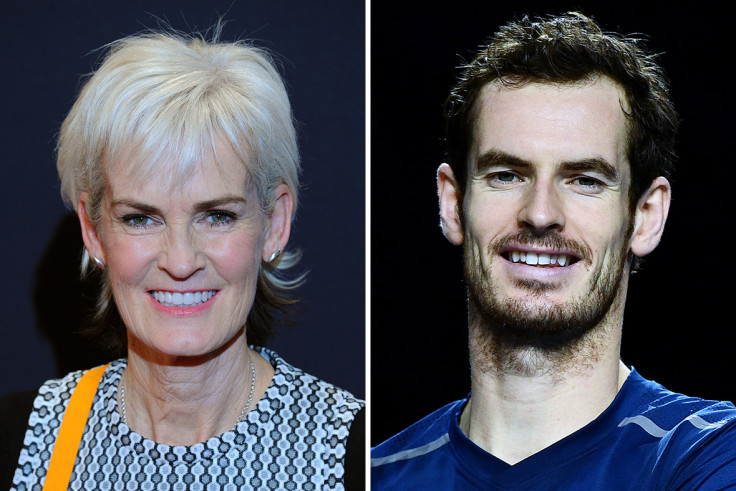 His daughter, Monaei, told the trial: "He was always coach, he was never actually dad. He was awful to me."
She described an incident when she was aged nine or 10 in which her father allegedly wrote "L for loser" on her face at a training session and locked her in a caravan.
She also spoke of another alleged incident where he was "hitting me around the head, shaking my head and screaming at me".
In her police interview played to the court, she told officers her life was given almost exclusively to tennis.
She said: "I hated him all the time, since forever. I never wanted to play. Tournaments were the worst because there was so much pressure to win. He said 'you'll thank me one day because you'll be rich'. He just really wanted us to be famous and make money."
She continued: "He (my father) wanted everything to be tennis related. Watching TV had to be tennis. I wanted to go to school. I didn't have any friends. I was quite lonely."
She went on to say how she and her sister would try to get out of playing tennis: "We would joke around, plotting to get rid of him. We dealt with it by making jokes. We thought if we pretended we were injured that would help, but he forced us to carry on. We pretended to be ill, which didn't work either. There was nothing we could do."
Her sister Nephe, who the court heard featured on Lawn Tennis Association posters alongside Andy Murray, said her dad punched and kicked her after one training session, putting his hand over her mouth to stop her screaming.
De'Viana denies two counts of child cruelty. The trial continues.