Iraqi security forces are pushing further into Mosul, which has been under Islamic State (Isis/Daesh) control for more than two years. As the militants retreat, residents are cautiously adjusting to a new reality. When they leave their homes, many carry white flags to signal their surrender to Iraqi forces searching for militants who may be hiding in the city.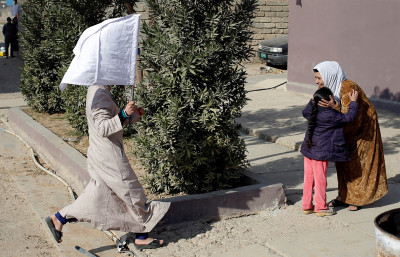 Mortar rounds, artillery and gunfire ring out throughout the day, punctuated by occasional booms from air strikes that send plumes of smoke into the air. Occasionally, the sounds of war sends people milling in the street scattering and diving for cover, but some, now accustomed to the city's relentless soundtrack, barely flinch and continue as normal.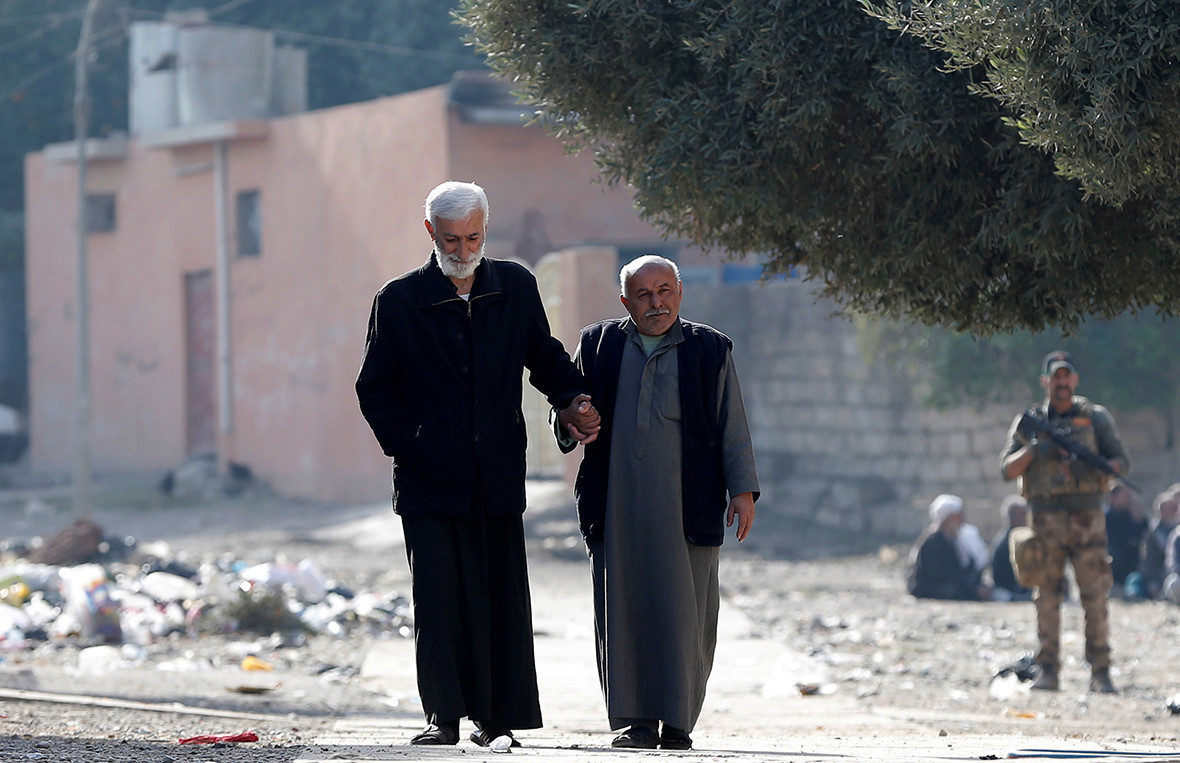 More than 70,000 people have fled since the offensive began, but most have chosen to stay, preferring the risk of crossfire over spending the winter as an anonymous number in a cold displacement camp. In contested areas of the city, civilians line the streets as convoys of military vehicles pass. Smiling children wave and greet the troops, while younger men and elders watch the action with an air of skepticism.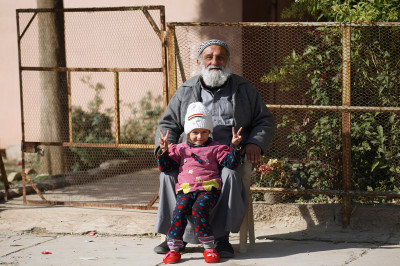 Every time Iraqi forces capture a section of Mosul, it can take up to a week to ensure it is clear of jihadists. Some hide in the network of tunnels they have constructed, while others mix with displaced people or stay behind to form sleeper cells in the crowded neighbourhoods of Mosul, a city of more than one million people. The security forces round up the area's male residents and make them lift their shirts to prove they do not have suicide bombs strapped to their bodies. Their identification cards are checked against a database of wanted Isis members.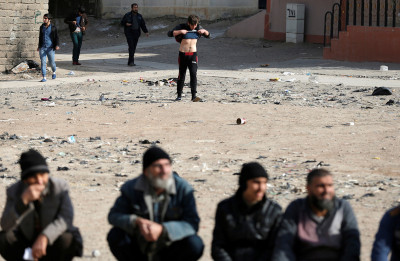 With heavy weapons less useful in the dense urban alleyways of Iraq's second city, local intelligence is invaluable. Special forces on the front lines are beefing up efforts to win civilians' trust, passing out food and medicine and gleaning real-time information about the extremists they are fighting in pitched, house-to-house combat.
Fighting in built-up areas has slowed to a slog, as small numbers of Isis snipers and suicide bombers in heavily-armoured vehicles infiltrate neighbourhoods to surprise troops and slow their advance. Battles play out on rooftops with IS fighters holed up in buildings just a street or two away, with troops often jumping walls between houses to reach their positions.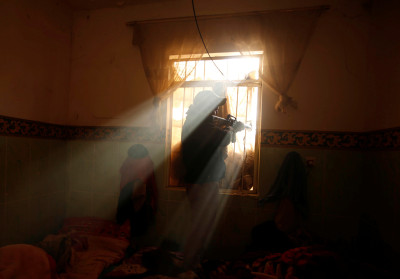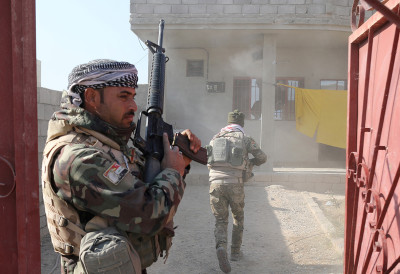 With food and water in short supply, life is still far from normal, even if Islamic State is on the back foot in Mosul after more than two years of brutal rule. Many houses are packed with 20 to 30 people because families are sheltering relatives who have fled other parts of the city.
Growing numbers of residents are choosing to leave Mosul as Iraqi forces push deeper into the country's second largest city. Before they are given permission to leave, troops separate men from women and children. They then question the men, even young adolescents, trying to determine if any are fighters.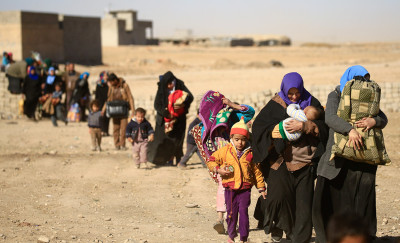 Six weeks into the campaign to rid Mosul of Isis, troops have entered about a quarter of the city on its eastern outskirts, but are moving slowly to avoid civilian casualties and have yet to enter the half of the city on the west bank of the Tigris River. More than a million people are still believed to live in parts of Mosul under the control of the fighters, who seized the largest city in northern Iraq as part of a lightning advance across a third of the country in 2014.