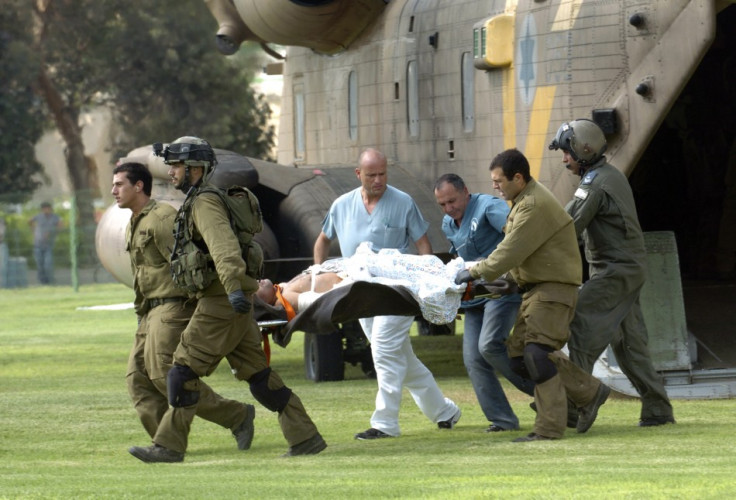 Violence and tensions between Israel and Palestinian militants are taking an alarming turn after Gaza militants launched barrages of rockets into Israel, while Israeli aircraft struck targets in the territory.
An attack was reported on Thursday, after gunmen rumoured to be from Gaza crossed into southern Israel through the Egyptian desert and ambushed civilian vehicles killing a total of eight people.
Among the victims were six civilians and two members of the Israeli security forces.
Following the attack, Israel responded with an air strike that killed five members of the Palestinian group called the Popular Resistance Committees, which Israel accused of being responsible for the attack, killing the group's leader.
More strikes followed through the night, with Israeli officials saying they targeted smuggling tunnels and sites used by gunmen.
A spokesman for the group, Abu Mujahid, refused to confirm or deny responsibility for the attack inside Israel, but warned the militants would avenge the killing of their men in Gaza.
Following speculations about who was behind the attacks, Hamas quickly denied any connection with the attacks, but fearing an Israeli retaliation, the party evacuated all of its security facilities.
Hamas officials also later on said two children, three and 13, had been killed in the Israeli strikes.
The Israeli military's chief spokesman, Brig Gen Yoav Mordechai, warned the situation could become even more serious if Palestinian militants chose to continue to retaliate against the Israeli strikes.
"If we see that Hamas is choosing to escalate, we will not hesitate to expand the scope of our actions, respond in strength and exact a price from Hamas," he told Army Radio on Friday morning.
According to Israeli military officials, militants in Gaza launched at least 10 rockets into Israel, while Israeli emergency services said one of the rockets that hit the port city of Ashdod and wounded six Israelis.