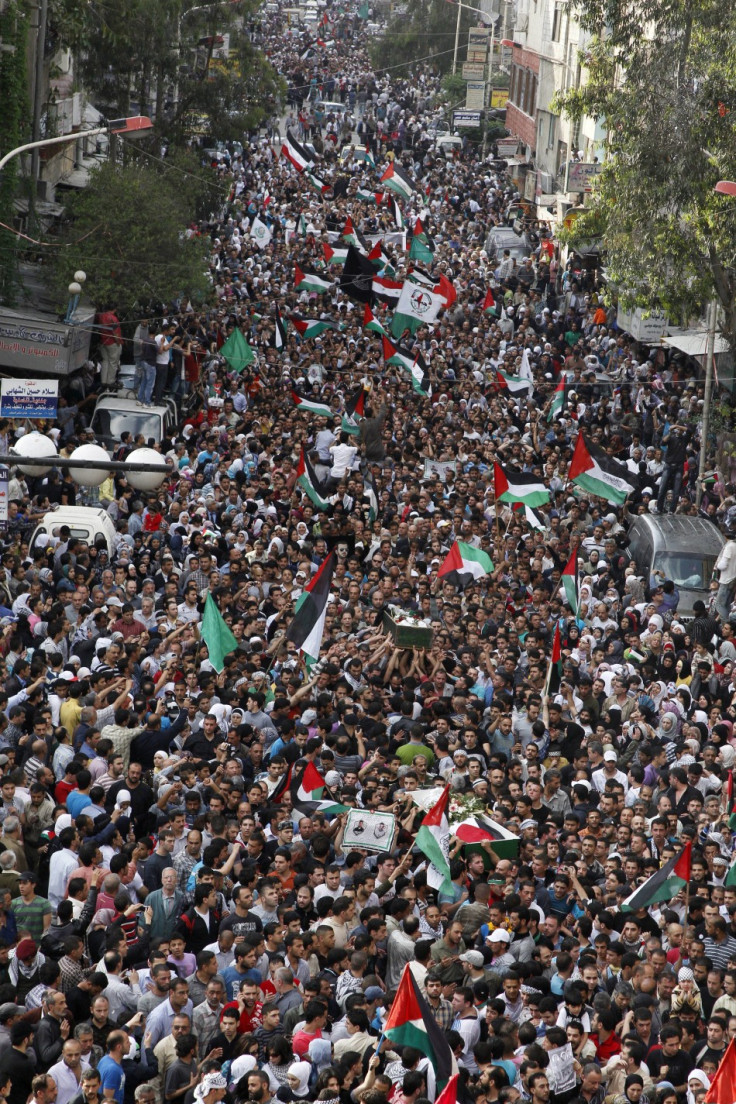 Just a few hours before Mahmoud Abbas takes to the stage at the UN to formally request for recognition of a Palestinian state, a Palestinian man was shot dead in a clash with Israeli soldiers and settlers in the West Bank.
The man, identified as Issam Badran, 35, was shot in the neck, according to witnesses.
According to reports incident took place after people who were gathered at a mosque in Qura heard a message via the mosque' speaker's a message warning that settlers from a nearby outpost were heading towards the village's area.
Within minute's men of the village in turn headed to the hill where a group of settlers who were waving Israeli flags had gathered.
According to The Guardian, Israeli troops soon arrived and fired tear gas, then live rounds. Settlers also fired their weapons.
Tensions between settlers and Palestinian have been on the rise in Qusra, especially after settlers attacked a mosque in which tyres were set alight inside the building and Hebrew graffiti were sprayed on the walls.
As Palestine is waiting to see the outcome of the UN statehood bid, a few clashes between Palestinians protesters and the Israeli army have also been reported in East Jerusalem and across the West Bank on Friday.
Reports also say that groups of Palestinians with their faces covered also gathered at Qalandiya checkpoint to throw stones, defying their President's call for peaceful demonstration.
Tensions have in the last few days started to rise and American flags were also burnt as a sign of protestation against the U.S. threatening to veto the bid.
However, Palestinian proved they are focused on supporting their president's bid by gathering in thousands in front of large television screens in the main squares of cities in the West Bank to watch President Mahmoud Abbas speak at the United Nations and formally announce the Palestinians' request for full membership in the world body.