Paramount Pictures confirmed that fifth film of the Terminator franchise, Terminator: Genisys, will be the start of a new trilogy, and announced that its sequels will be released in 2017 and 2018.
According to rumours, part of the film score for the movie is leaked.
A 13-second audio clip, allegedly from a scene from Genisys, has gone viral after appearing on a Terminator fan website.
"This music was apparently made for a terminator factory scene and the building of T-800s in mind," reported the website.
However the website warned that the audio is only rumored to be a leak, there is no official confirmation yet.
Arnold Schwarzenegger recently posted a picture via Instagram.
He wrote: "Hasta la vista, baby. I want to thank the cast and crew of @TerminatorGenisys for a fantastic shoot. It was challenging, it was fun, and it was rewarding. From our director to the producers, from the camera team to catering, from visual effects to hair and makeup – we couldn't have done it without you. I can't wait to see our finished project and I know we'll remind the fans why they fell in love with the Terminator. On July 1, 2015, I'll be back."
Genisys is both a sequel and a soft reboot, starring an aging terminator played by Arnold Schwarzenegger and recasting the famous roles of Sarah Connor, John Connor and Kyle Reese.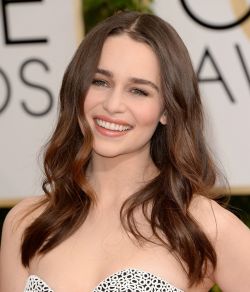 Jai Courtney (Spartacus: Blood and Sand) will play Kyle Reese, Jason Clarke (Dawn of the Planet of the Apes) will be playing John Connor, and Game of Thrones actress Emilia Clarke will play Sarah Connor.
Time twister
According to reports, the film will use the twisting time-travel plot to rewind to the first two films in the series, and the movie's plot will move back and forth.
Schwarzenegger previously said, "Terminator deals a lot with time travel, so there will be a younger T-800 and then what that model does later on when it gets reprogrammed, and who gets a hold of him."
The actor also revealed that the Terminator will age for the very first time and suggested that there will be multiple cyborgs in the film.
"The way that the character is written, it's a machine underneath," he said. "It's this metal skeleton. But above that is human flesh. And the Terminator's flesh ages, just like any other human being's flesh. Maybe not as fast. But it definitely ages."
"So it will be all kinds of interesting twists in the movie, but I feel so good."
Terminator: Genisys is scheduled to release on 26 June 2015 in the UK, and 1 July 2015 in the US.