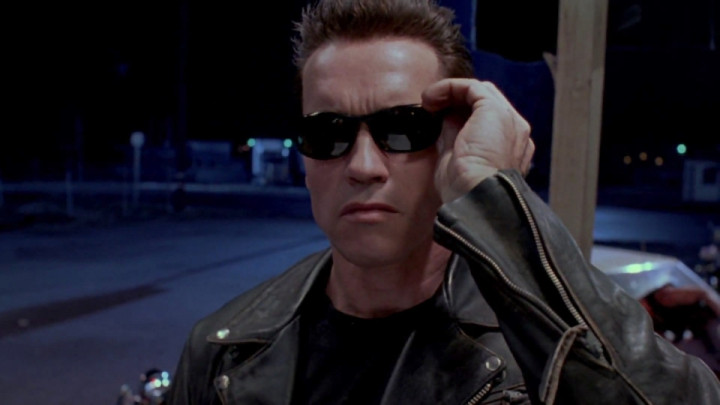 New onset images of the highly anticipated movie Terminator: Genisys have been leaked online.
The movie is the fifth instalment in the popular science-fiction action franchise, and Arnold Schwarzenegger will be back to play the titular character, while Game of Thrones' Emilia Clarke will be the new Sarah Connor.
The leaked pictures from the movie set were posted on the movie's fan website Terminator Fans and shows a San Francisco police cruiser.
"We suspect they are from the 2017 time period/present day timeline as we have seen retro '80s LAPD police cars. This means the 2017 period is obviously San Francisco and not LA. Take a look at the door," the website report reads.
The alleged plot if the science-fiction thriller has also been leaked from the fan site revealing that an older T-800 will fight a young T-800, while the story will be revolving around the Conners.
Click here to see the pictures.
Below are some excerpts from the alleged plot leaked on the fan website.
Terminator: Genisys will premiere on 1 July in the US and on 3 July in the UK.