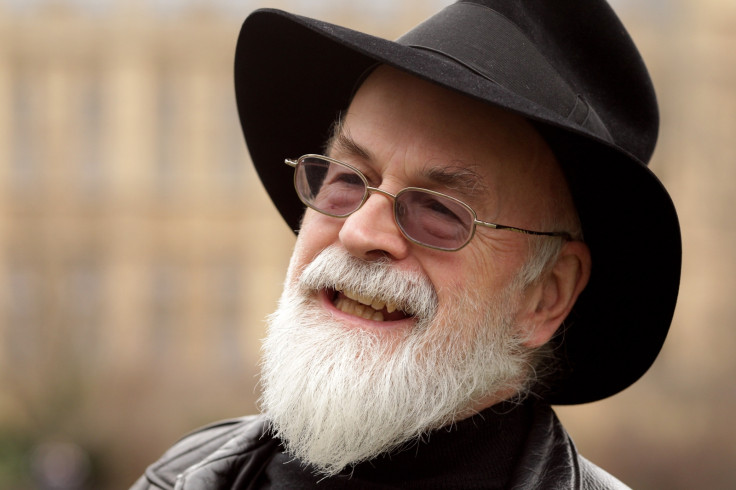 Bestselling British author Terry Pratchett has died aged 66 following a long battle with Alzheimer's, his publisher has confirmed.
Pratchett was best known for writing the Discworld fantasy novels, which he produced more than 40 volumes of. In total, Pratchett wrote more than 70 books throughout his distinguished career.
His career slowed down in later life after he was diagnosed with Alzheimer's in 2007 and he campaigned for the right end his own life "before the disease mounted its last attack".
His publisher said the author died at his home surrounded by family with "his cat sleeping on his bed".
He sold more than 85 million copies of his books around the world during his lifetime, making him one of the most read British authors of all time.
Pratchett was knighted for services to literature in the 2009 New Year Honours haven previously been awarded an OBE in 1998.
His first book, The Carpet People, was published in 1971 with his first Discworld novel The Colour of Magic released 12 years later in 1983. His books were so popular he was said to at one point be the "most shop-lifted author" in Britain.
Larry Finlay, managing director at Transworld Publishers, said: "I was deeply saddened to learn that Sir Terry Pratchett has died. The world has lost one of its brightest, sharpest minds.
"In over 70 books, Terry enriched the planet like few before him. As all who read him know, Discworld was his vehicle to satirise this world: he did so brilliantly, with great skill, enormous humour and constant invention.
"Terry faced his Alzheimer's disease (an 'embuggerance', as he called it) publicly and bravely. Over the last few years, it was his writing that sustained him. His legacy will endure for decades to come.
"My sympathies go out to Terry's wife Lyn, their daughter Rhianna, to his close friend Rob Wilkins, and to all closest to him."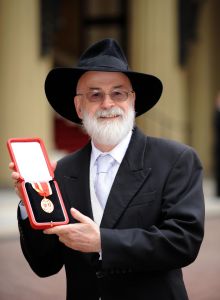 Following his diagnosis in 2007, Pratchett launched his right to die campaign. He said at the time: "I believe that if the burden gets too great, those who wish should be allowed to be shown the door.
"In my case, in the fullness of time, I hope it will be in the garden under an English sky. Or, if wet, the library.
"I intend, before the endgame looms, to die sitting in a chair in my own garden with a glass of brandy in my hand and Thomas Tallis on the iPod."
In June 2011, Pratchett presented a one-off BBC documentary programme entitled Terry Pratchett: Choosing to Die in which he detailed those wishing to die via 'assisted suicide' as well as his own desire to die before his disease became critical.
Despite his ill health, Pratchett still managed to complete his final book, yet another Discworld novel called The Shepherd's Crown, last summer.
Hilary Evans, director of Alzheimer's Research UK, described Pratchett's announcement he had the disease as a "watershed moment" and "a call to arms for society to talk about dementia and take steps towards defeating it".
Sarah Wootton, chief executive of Dignity in Dying, added: "Terry was a committed campaigner who did an enormous amount to bring assisted dying for terminally ill people to the public's attention.
"Sir Terry was fond of saying 'it's time we learned to be as good at dying as we are at living' and his brave approach to confronting issues of death, including his own, was a heartfelt demonstration of dignity."