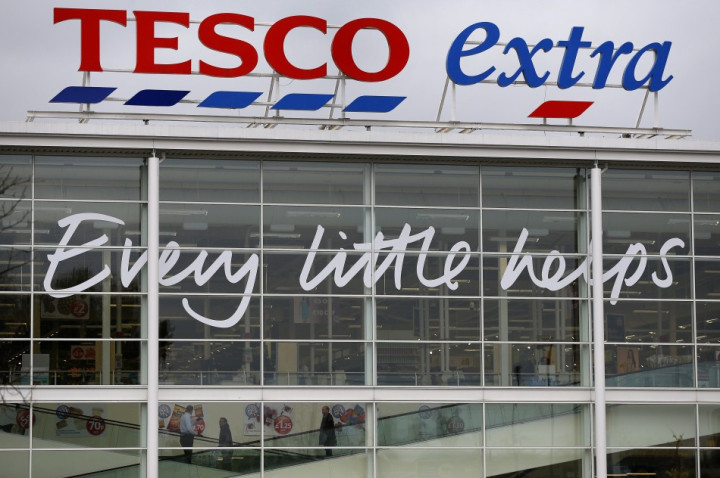 Tesco has taken out a full-page advert in several newspapers to apologise to customers following news it sold beefburgers that contained traces of horsemeat.
The supermarket promised it will investigate how the meat ended up in their beef products and offered full refunds to anyone who purchased the contaminated products.
Tesco apologised for the "unacceptable" situation after it emerged the Food Service Authority of Ireland found one of the supermarket's beefburger products contained 29 percent horsemeat.
Smaller amounts were also found in beefburgers sold by Aldi, Lidl, Iceland and Dunnes. Horsemeat poses no risk to human health but is rarely eaten in the UK.
All offending products have been removed from the supermarkets which stocked them.
The UK's food Watchdog, the Food Standards Agency (FSA), is also considering taking action against the Tesco.
The advert, entitled "We Apologise", said: "You have probably read or heard that we have has a serious problem with three frozen beef burger products that we sell in stores in the UK and Ireland.
"The Food Standards Agency of Ireland (FSAI) has told us that a number of products they have recently tested from one of our suppliers contained horsemeat.
"While the FSAI has said that the products pose no risk to public health, we appreciate that, like us, customers will find this absolutely unacceptable.
"We have immediately withdrawn from sale the products from the supplier in question, from all our stores and online.
"We and our suppliers have let you down and we apologise."
Tesco confirmed the beef products at the centre of the controversy were its Tesco Everyday Value 8 x Frozen Beef Burgers (397g), Tesco 4 x Frozen Beef Quarter Pounders (454g) and one branded product, the Flamehouse Frozen Chargrilled Quarter Pounders.
Tesco added: "If you have any of these products at home, you can take them back to any of our stores at any time and get a full refund. You will not need a receipt and you can bring back just the packaging.
"We and our supplier have let you down and we apologise.
"So here's our promise. We will find out exactly what happened and when we do, we'll come back and tell you."
One expert has warned that supermarkets could have been accidently selling horsemeat "for years" because of insufficient food regulations.
Tim Lang, a professor of food policy at City University in London, told the Daily Telegraph: "It could have been going on for years but we wouldn't know about it because we have never conducted tests.
"For too long we have had light touch regulation. The Food Standards Agency has to be institutionalised into taking a more critical approach. They have to work on the assumption that things could go wrong."
Following the scandal, more than one percent - or roughly £300m - was wiped off the stock market value of the supermarket as share prices fell.
The situation was described as a "completely unacceptable state of affairs" by Prime Minister David Cameron.