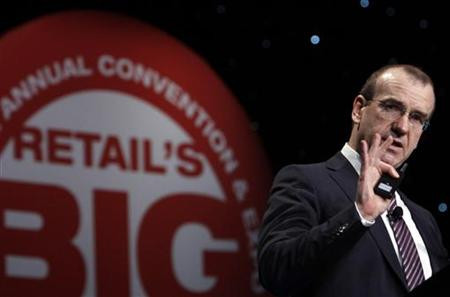 Tesco, the UK's largest retailer is to expand internationally, making it the largest retailer in South Korea say reports.
The company, which recently announced plans for its CEO succession, is in talks to buy Korean Supermarket, Kim's Club - a £4bn revenue generating business in the country, for £165.3 million although terms have yet to be agreed.
Tesco said that it is about to start a due diligence review of the supermarket chain, which if successful will make it the largest operator in the country ahead of 'Lotte Super' which is the current market leader in sales. Tesco however, would have to increase revenues in order to beat them as combined their 239 stores would only lead in terms of outlets.
After its current Chief Executive announced he would be retiring this week, Tesco announced plans for Sir Philip Clarke, current head of IT and International to be new CEO and it would appear that Sir Philip is expanding the company in preparation for his new post.
However, with a trading update imminent next week, Tesco's will also be keen to pursue its strategy of international expansion before announcing a forecasted 0.1 pct growth domestically.
"When I became chief executive I had a plan to build Tesco around its customers, to make it number one in the UK and to find new long term growth in non-food, in services and in international expansion. It has taken 14 years but that strategy has become a firm reality now and so I feel my work is almost complete." Leahy - current Chief Executive said.
" I wanted to develop a purpose and values that could sustain Tesco through its challenges and encourage and grow future leaders" he added.
Shares in the company closed down 1.83 pct, or 7.35 pence on the news.