Tetra Pak Heir Hans Rausing Pleads Guilty To Hiding Wife's Body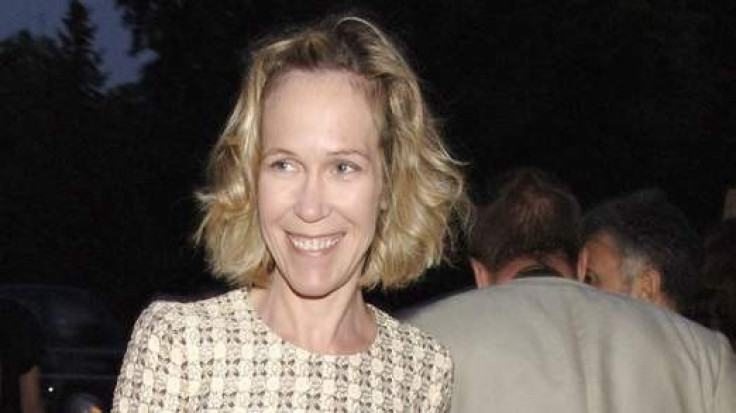 Hans Kristian Rausing, heir to the Tetra Pak empire, has pleaded guilty to hiding the body of his wife Eva in their £70m Chelsea mansion.
Rausing, 49, admitted preventing the lawful and decent burial of 48-year-old Eva Rausing, keeping her decomposing body under a pile of clothes and plastic bags, gaffer-taped together.
He was handed a 10 month custodial sentence , suspended for two years. He must also undergo drug rehabilitation.
The 49-year-old, who was arrested when Eva's body was found in a police search of his home after he was caught in possession of drugs, told a psychiatrist: "I know it sounds selfish, but I just didn't want her to leave."
Isleworth Crown Court heard that Rausing told police that he couldn't accept that his wife of 19 years was actually dead.
In his statement to officers he said: "I do not have a very coherent recollection of the events leading up to and since Eva's death. Safe to assure you that I have never wished her or done her any harm."
Eva, herself a wealthy daughter of Pepsi executive Tom Kemeny, was last seen by a financial consultant on May 3. It is not known how long she had lain dead in the house until her discovery on July 9. An autopsy failed to determine the cause of death, although she is known to have had long-running class-a substance abuse issues.
The discovery came after Hans Kristian was stopped by police in Wandsworth, south London, for driving erratically. Although no traces of alcohol were found in his system, his car was searched and officers discovered a quantity of cannabis and cocaine.
They also found a number of letters addressed to Eva and Hans Kristian and he became emotional when he was asked about her, claiming she had gone to America two weeks before. This led to a search of the couple's home in Cadogan Place, where the body was found.
Struggle Against Drugs
The Rausing's struggle against addiction has been well documented since 2008 when Mrs Rausing was caught attempting to smuggle a bag of crack cocaine and heroin into the US embassy in London during a routine passport procedure.
A later search of their home unveiled sizeable quantities of narcotics and the couple, who regularly made donations worth thousands of pounds to anti-addiction charities, were given a police warning.
Eva's father said she had returned from rehab in the US to try and convince Hans Kristian to join her. Kemeny said: "At the time of her death her overriding concern was for the safety of her beloved husband, for whom she interrupted her own treatment in an attempt to take him back with her to California, but tragically to no avail," he said.
He called Mr Rausing "a son" who the family "love unconditionally with all our hearts".
The couple were often listed as one of the richest in the world, with Hans Kristian in line to inherit the £5bn Tetra Pak empire.
© Copyright IBTimes 2023. All rights reserved.