Texas: Senator Wendy Davis Stands Tall in 13-Hour Filibuster of Anti-Abortion Bill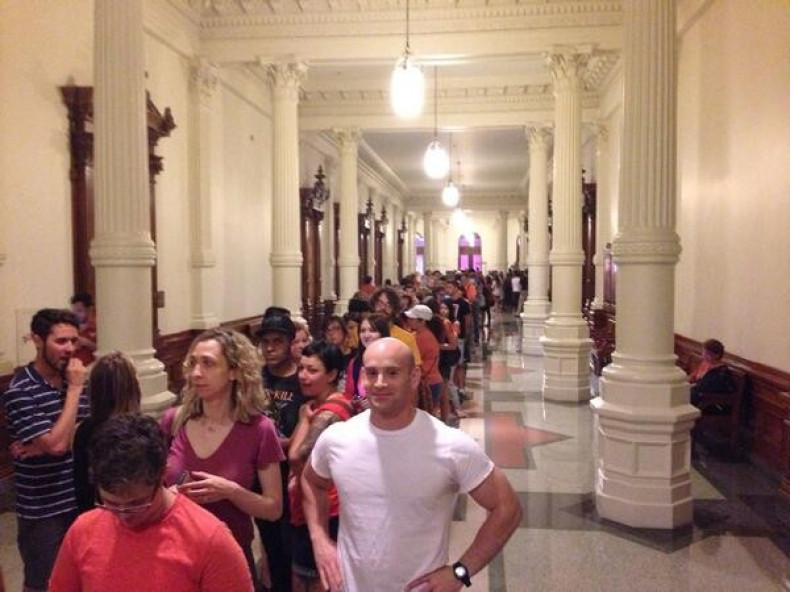 The controversial abortion restriction bill due to be approved in the Texas Senate has been declared "dead" as the vote came too late to pass, according to the state's lieutenant governor David Dewhurst.
The vote for the Senate Bill 5, which was expected to close almost every abortion clinic in the southern US state, happened after midnight due to some old-fashioned filibustering by Democratic Senator Wendy Davis, who talked for 13 hours to block the bill.
After much back and forth, the Republicans voted to end the filibuster minutes before midnight, sparking the raucous response from protesters.
Hundreds of protesters cheered, clapped and shouted for the last 15 minutes of the special legislative session in an attempt to run down the clock before the voting took place.
At first, Dewhurst said the voting took place before midnight and was valid. Then he reversed his decision and backed down over the vote, saying the bill "was dead".
Texas Democratic State Senator John Whitmire said: "There was a vote but it was an invalid vote because it happened after midnight."
Rules requires that the senator staging a filibuster must remain standing, not lean on her desk or take any breaks, even for meals or to use the bathroom. The filibusterer is also required to stay on topic, and Republicans have accused Davis of changing the subject time to time.
The Republicans protested again when another lawmaker helped Davis with a back brace.
The Senator, from D-Fort Worth, attracted wide support and her Twitter following went from 1,200 in the morning to more than 20,000 by Tuesday night. In the hallway leading to the Senate chamber, hundreds of women stood in line waiting to hear her speak.
In her opening remarks, Davis said she was "rising on the floor today to humbly give voice to thousands of Texans" and called Republican efforts to pass the bill a "raw abuse of power."
The bill would ban abortion after 20 weeks of pregnancy and close almost every abortion clinic in Texas, a state 773 miles wide and 790 miles long which is home to 26 million people.
"If this passes, abortion would be virtually banned in the state of Texas, and many women could be forced to resort to dangerous and unsafe measures," said Cecile Richards, president of the Planned Parenthood Action Fund and daughter of the late former Texas governor Ann Richards.