A Texas child has become the first baby born in the US to die from Zika-linked microcephaly. The baby girl died shortly after birth in Harris County, where Houston is located.
The newborn's mother was pregnant when she traveled to El Salvador where she contracted the disease, which infected the foetus. The mother had no idea she had been ill.
Test results confirmed the baby's condition and link to Zika, the state's health department reported. In July, Texas reported its first case of microcephaly linked to Zika, which was also in Harris County.
"Zika's impact on unborn babies can be tragic, and our hearts are with this family," said Dr John Hellerstedt, commissioner of the Texas Department of State Health Services. "Our central mission from the beginning has been to do everything we can to protect unborn babies from the devastating effects of Zika."
Zika-related brain damage in foetuses "is one of the saddest congenital birth outcomes imaginable," said Peter Hotez, dean of the National School of Tropical Medicine at Baylor College of Medicine in Houston. "The case highlights that Zika is not just producing babies with small heads. We should expect many similar deaths, and also stillbirths."
Fifteen babies in the US have been born with Zika-related birth defects, according to the Centers for Disease Control and Prevention. Seven women have lost pregnancies due to the disease. Nearly 1,000 pregnant women in the continental US and territories have been infected with Zika.
The Texas case is the first time that a baby born with microcephaly linked to Zika has died in the US, the Rare Disease Report noted. Texas has reported 97 cases of the disease, including the two infants. All Texas cases are related to travel abroad to areas with active Zika transmission.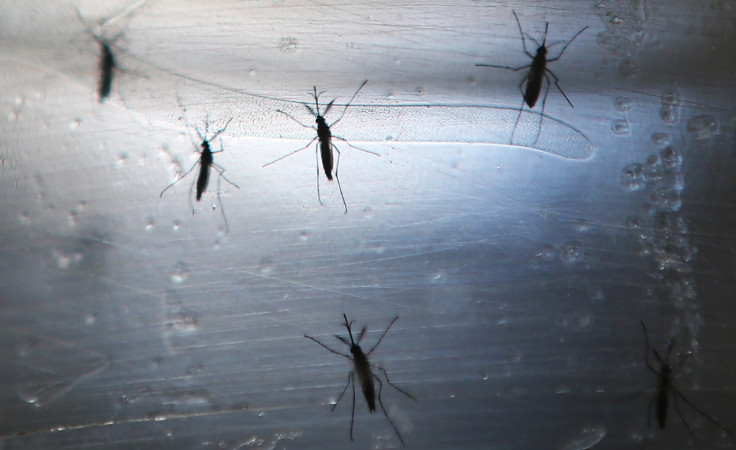 So far there have been no reported cases of Zika virus disease transmitted by mosquitoes in Texas, as there have been in Florida. But officials are on the alert for possible local transmission. The warm weather conditions are similar to Florida's, where the particularly-difficult to eradicate Zika-carrying mosquitos thrive.
"They stay low to the ground, often times bites you in your feet, your legs," said Dr Umair Shah, the executive director of Harris County Public Health. "This is a mosquito that likes to take multiple meals. It loves humans, so if it sees a dog or a cat nearby, it'll go to the human."
Health officials are strongly discouraging pregnant women from traveling to Central or South America. They are also urging people to eliminate any standing water around homes or workplaces in order to limit the number of places in which mosquitoes can breed.
Scientists fear the Zika virus may be responsible for many more yet unknown birth defects and other health impacts. Scientists have recently discovered that the disease may be linked to severe joint deformities in babies.