Thai Army Imposes Martial Law and Media Censorship in Bangkok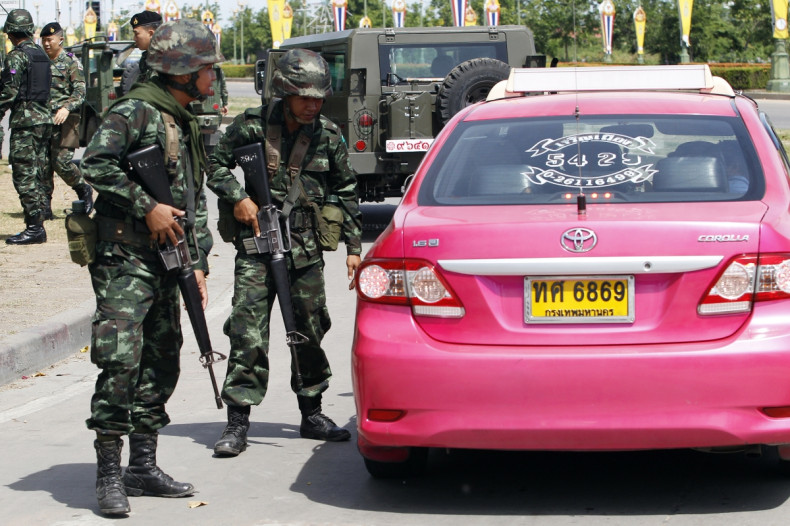 At least 10 television channels in Thailand have been off air following the army's declaration of martial law as military vehicles and troops begin to occupy the capital Bangkok.
The Peace Keeping Command Centre (PKCC) has shut down the television stations and local radio stations of both pro- and anti-government forces.
The army has surrounded a pro-government "red-shirt" rally in Bangkok and warned the gathering to disperse as martial law has come into effect.
Despite the presence of machine gun-topped military vehicles in Bangkok streets, traffic appears to be smooth.
The army has also taken control of the police headquarters.
Meanwhile, the interim government, which did not have any prior knowledge of the military's move, is convening to discuss the situation. The anti-government groups are also meeting.
The powerful military's announcement has taken everyone by surprise.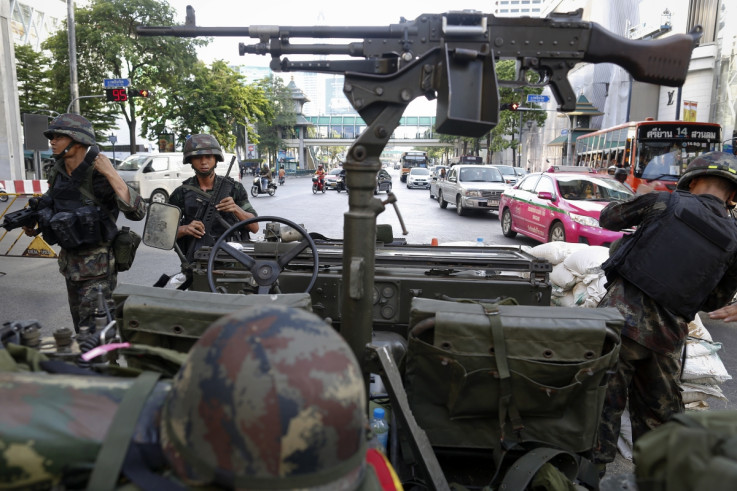 Reuters
Army chief Prayuth Chan-ocha warned both supporters and opponents of ousted prime minister Yingluck Shinawatra not to hold any rallies.
In a televised address, Prayuth insisted this was not a coup but a move to restore peace and order in Thailand.
Several countries have expressed concern over the volatile situation in Thailand.
US State Department spokesperson Jen Psaki said: "We understand the Royal Thai Army announced that this martial law declaration is not a coup. We expect the army to honour its commitment to make this a temporary action to prevent violence, and to not undermine democratic institutions."
British ambassador to Thailand Mark Kent said he was about to meet his European counterparts to discuss the situation.
Australia's department of foreign affairs and trade said in statement: "We are following these events closely and encourage all parties to resolve their political differences through peaceful democratic processes. Thailand has Australia's goodwill and support as it tries to find ways to settle its political difficulties."