Thailand Martial Law: Life Goes on as Soldiers Deploy on Streets of Bangkok
Thailand's army declared martial law before dawn, deploying troops into the heart of Bangkok in a dramatic move it said was aimed at stabilising the country after six months of turbulent political unrest. The military, however, insisted a coup d'etat was not underway.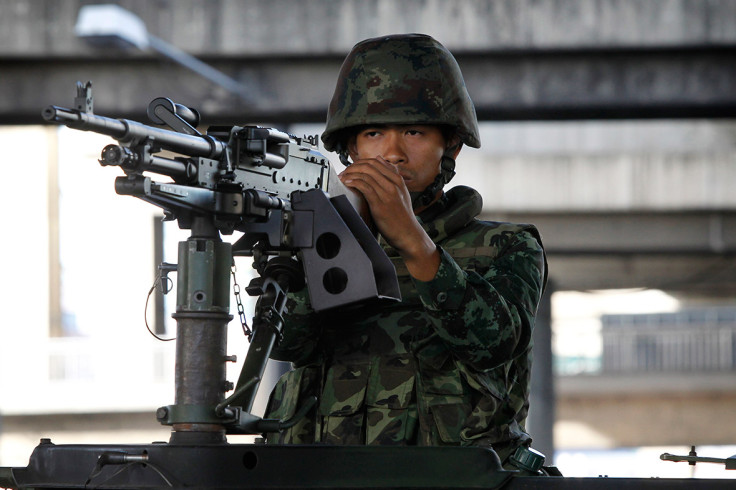 The surprise operation, which places the army in charge of public security, came amid deepening uncertainty over the nation's fate and one day after the caretaker prime minister refused to step down in the face of long-running anti-government protests.
Life in the capital remained largely unaffected, with schools, businesses and tourist sites open and traffic flowing as usual.
On a major road in front of one of the country's most luxurious shopping malls, bystanders gawked at soldiers in vehicles mounted with machine-guns. The mood was not tense; passers-by stopped to take mobile phone pictures of the soldiers.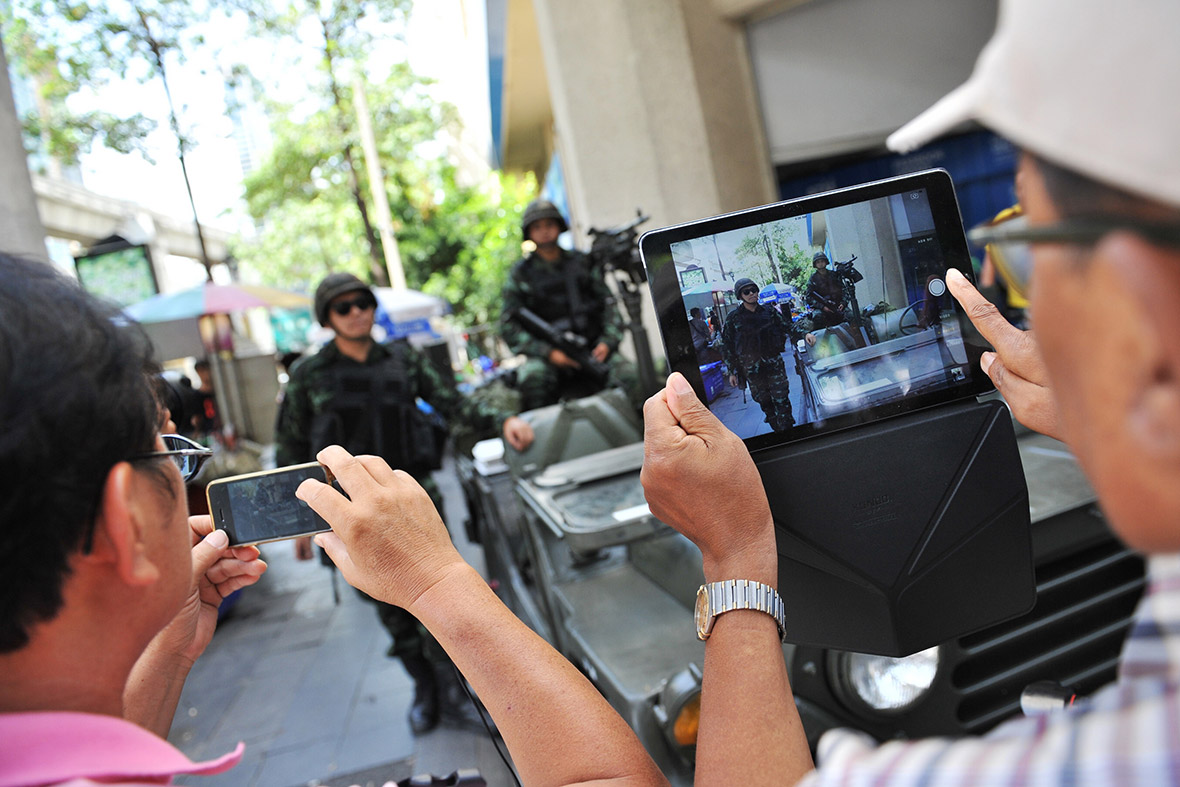 Thailand has been gripped by sporadic political turmoil since 2006, when former prime minister Thaksin Shinawatra was toppled by a military coup.
The latest round of unrest started last November, when demonstrators took to the streets to try to oust erstwhile prime minister Yingluck Shinawatra, Thaksin's sister. Earlier this month, the Constitutional Court ousted Yingluck and nine cabinet ministers for abuse of power. But the move, which left the ruling party in charge of government, did little to resolve the conflict.
The army is seen by many as sympathetic to anti-government protesters.
The leader of the pro-government Red Shirt movement, Jatuporn Prompan, said his group could accept the imposition of martial law, but said they "won't tolerate a coup or other non-constitutional means" to grab power. Red Shirts had been massing for days on the outskirts of Bangkok, and Jatuporn said his supporters were being "surrounded."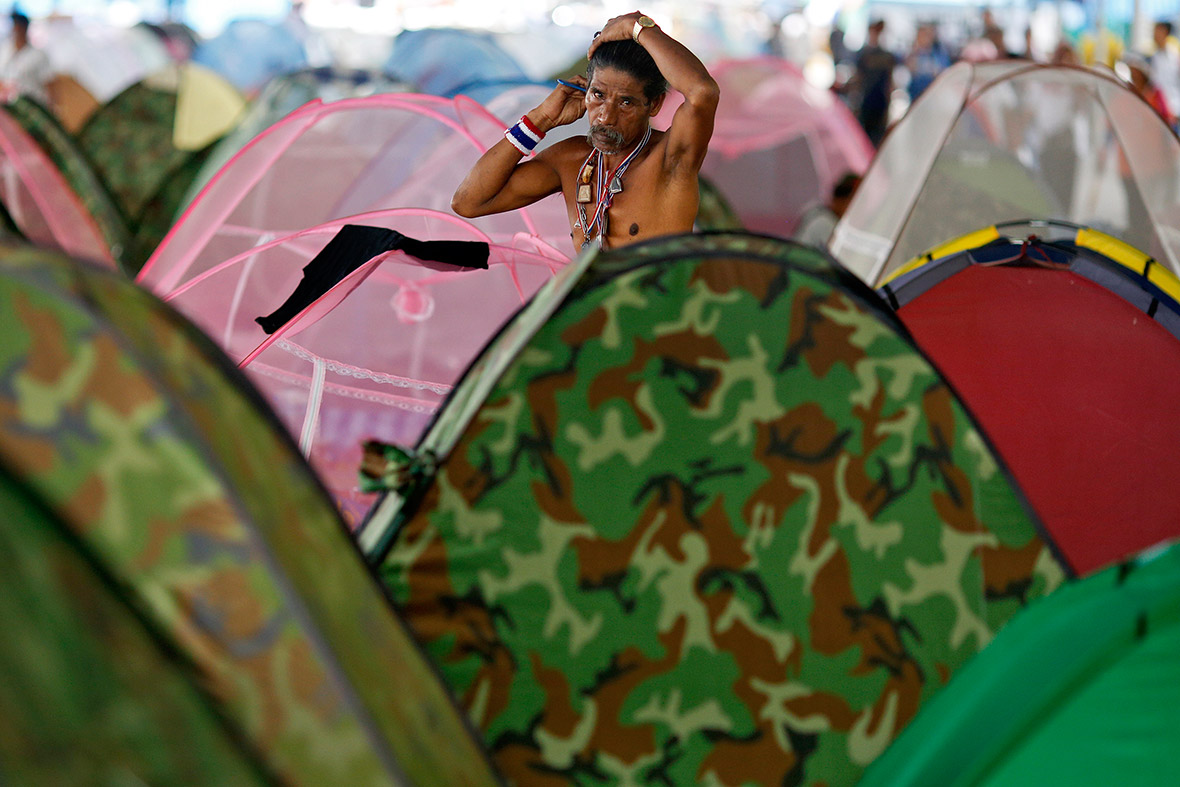 © Copyright IBTimes 2023. All rights reserved.