Thai Military Chief General Prayuth Calls on Political Leaders for Talks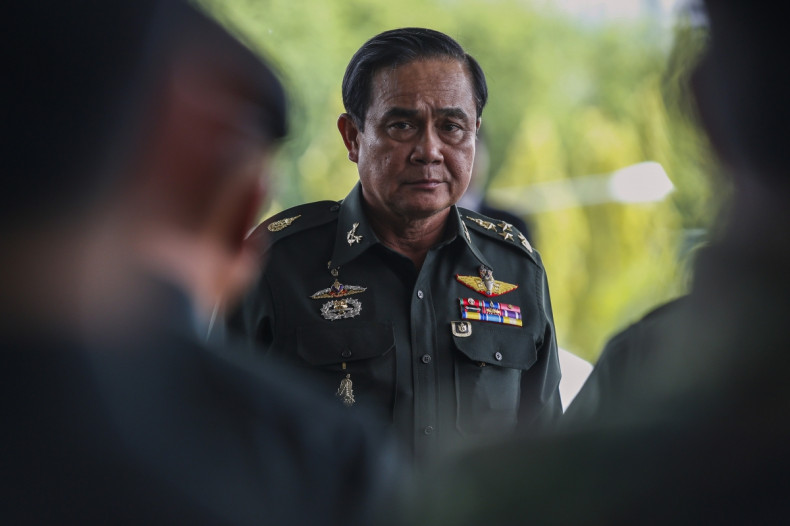 The Thai military chief has called for talks with the country's leaders in order to address the state of political impasse, a day after the army declared martial law in the country.
General Prayuth Chan-ocha has asked the members of the government, the speaker of the Senate and opposition political groups, to take part in the meeting.
Prayuth will meet red-shirt leader Jatuporn Promphan and anti-government protest leader Suthep Thaugsuban during the day. Acting Prime Minister Niwattumrong Boonsongpaisan, who earlier dismissed speculation that the interim government is looking to expel Prayuth from his army chief position, is sending four of his representatives to meet the general.
"May I beg all Thai people to take off all 'coloured' shirts. We begin from square one to take the country forward to calm, peace and order. We have to look forward to the future and how we can move on," Prayuth told reporters following the martial law declaration.
The Royal Thai Army firmly insisted that the declaration of martial law is not tantamount to a coup, but only to resolve the months-long crisis.
The army chief, when asked whether the government had prior knowledge of the martial law announcement during a press conference, said: "Where is the government now? ... I don't know ... Let them do their work. They should work, if they can work. But I don't bother the government. Now, the civil servants and the military are working for the country. I don't care about the others."
Shortly after the martial law came into effect, the army rolled out vehicles, topped with machine guns, and troops into the Bangkok streets to prevent any untoward incident. However, the situation appears largely calm without any signs of skirmishes so far.
The powerful military's announcement had taken everyone by surprise, despite the fact the southeast Asian nation has been plunged into a deep crisis for the last six months as anti-government protesters are continually rallying in the streets. At least 28 people have been killed and hundreds of others have been injured in the unrest.