Thai PM Prayut Chan-o-cha gets death threats from royal insult suspects in Laos
The suspects allegedly posted death threats against Prayuth and Thai Defence Minister Prawit Wongsuwan on Facebook.
Up to six Thai suspects in Laos, who are wanted for allegedly insulting the royal family, have reportedly issued death threats against the country's Prime Minister, General Prayut Chan-o-cha. The military government has launched a manhunt for them, who fled Thailand to avoid arrest.
Thailand's National Security Council General Thawip Netniyom told reporters on Monday (6 February) that the suspects had posted death threats against Prayuth and Thai Defence Minister Prawit Wongsuwan on Facebook last week.
The fugitives are accused of lèse-majesté (wounding majesty), or royal insult, which is a crime in the Southeast Asian nation. It carries a jail term of 15 years for each offence.
Reports suggest that Thailand has been pressing Laos to extradite the suspects, which reportedly led them to post death threats.
"As we're pushing Laos for their arrest, they're reacting, saying that if they had a chance they would hurt them. Death threats against important people could lead to another criminal charge," the security officer said.
Prawit said he was not worried about the threats and did not need more bodyguards.
The Thai junta takes royal insults seriously and has stepped up prosecutions of those criticising the rulers ever since it came to power following a coup in 2014 and recently after the death of King Bhumibol Adulyadej in October 2016.
However, critics claim that the lèse-majesté laws leave too much room for interpretation and that the penalties are too harsh.
A Thai political analyst believed that the Laos dissidents were just frustrated and would have no nerve to do anything silly, beyond issuing threats.
"It's all talk. It's all they can do to vent," Kan Yuenyong, executive director of Siam Intelligence Unit think-tank, told Reuters. "I doubt they can do much at all in the current situation."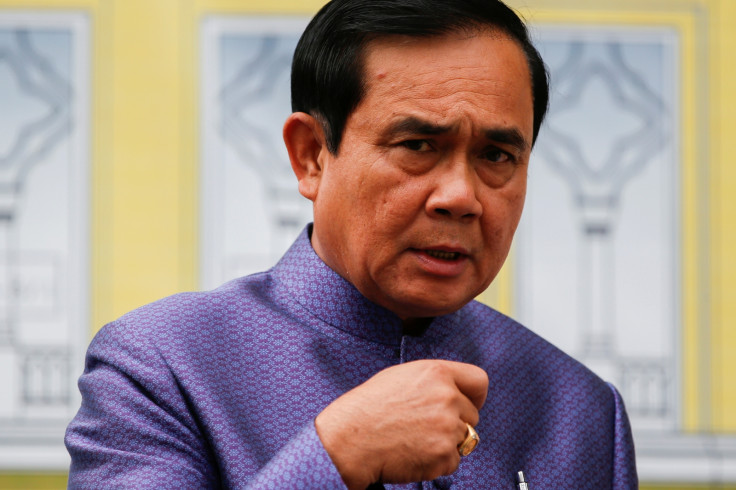 The junta has been asking seven countries, including Laos, to extradite a total of 19 suspects accused of royal insult.
Thawip is expected to visit Laos soon to follow up on the government's extradition request.
© Copyright IBTimes 2023. All rights reserved.