Thailand has launched investigations into the BBC's local language service for its profile on the country's new king. It is alleged that the broadcaster had defamed King Maha Vajiralongkorn, which attracted widespread criticism on social media.
The profile was published on the BBC Thai website on Friday (2 December), a day after the new king formally ascended throne following the death of his father, King Bhumibol Adulyadej on 13 October.
The link to the profile on BBC's website has been reportedly blocked by the Thai ministry of digital economy and society. While accessing the profile in Thailand, a message appears that reads: "inappropriate content".
Thailand is known to have punished those who have hurled insults at the reigning monarch. It is a crime under Thai law, where offenders can be jailed for up to 15 years.
Defence Minister General Prawit Wongsuwan, who is also the deputy prime minister, said that authorities are probing whether the article breached the country's lèse-majesté laws (wounded majesty). It protects the most senior members of the royal family in the country from insults or threat.
"Authorities have to pursue the matter. It is their duty to pursue anything that is against the law," Prawit said on Wednesday (7 December).
Under the law, any member of the public can file a lèse-majesté complaint against anyone and the government is compelled to investigate such cases. However, senior police official Chayapon Chatchaidej said that no one had filed a complaint against the UK broadcaster.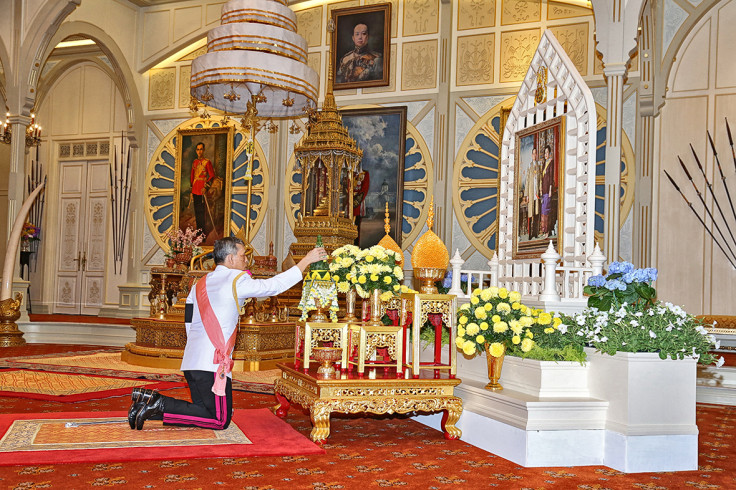 According to reports police officials had visited BBC's Bangkok office on Tuesday, but found it closed. Chayapon said that his team would look into the content of the profile and "proceed according to the law".
This is not the first time that a BBC report has been blamed for its content by Thai junta. Some of its television coverage was also blocked following the death of King Bhumibol.
BBC is yet to comment over the incident.
Its profile of the new king was widely shared on social media platforms triggering angry comments from users of Facebook, which reportedly included physical threats.
Meanwhile, police arrested a Thai democracy activist on 3 December for sharing a link to the alleged defamatory article on his Facebook page. He was released on bail a day later.
The Thai junta is pursuing cases of alleged criticism of rulers ever since it came to power following a coup in 2014. However, critics claim that the lèse-majesté laws leave too much room for interpretation and that the penalties are too harsh.