Thai PM says he will not quit over referendum like David Cameron
Thailand is holding a referendum in August on a new draft constitution.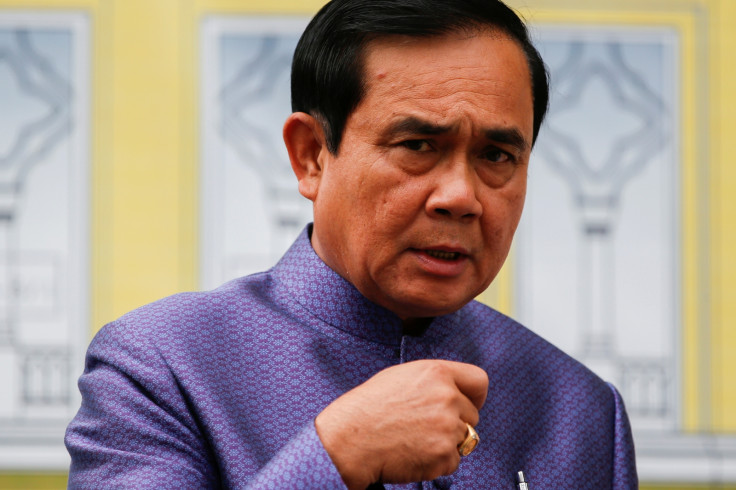 Thai Prime Minster Prayuth Chan-ocha has said he will not resign based on the outcome of the referendum on a new draft constitution scheduled for August.
According to Reuters, Prayuth insisted that he should not be compared to Prime Minister David Cameron who announced his resignation following the referendum vote to leave the European Union.
"I won't resign. I am the one who lays out the rules for this country," the prime minister told reporters in Bangkok.
Prayuth was the Thai Army chief before he took over as prime minister. The 2014 bloodless coup deposed the then government headed by Yingluck Shinawatra and dissolved the constitution in May last year.
The 7 August referendum will be first in the country since the coup, which he said is needed to end months of turmoil and street protests that had left Yingluck's government paralysed. The junta had announced a general election in 2017 following the referendum. It has also promised to carry out political and economic reforms before the election, in a bid to begin the transition towards democracy once again.
However, the junta had earlier said it would prohibit any criticism in the run-up to the referendum vote. In the latest crackdown, a Thai court ordered the arrest of seven activists who campaigned to reject its military draft constitution. It has also banned campaigns by either side ahead of the referendum.
In a rare show of solidarity all political groups in the country have unanimously come together denouncing the draft as undemocratic, with one major party even urging people to vote 'no.'
© Copyright IBTimes 2023. All rights reserved.