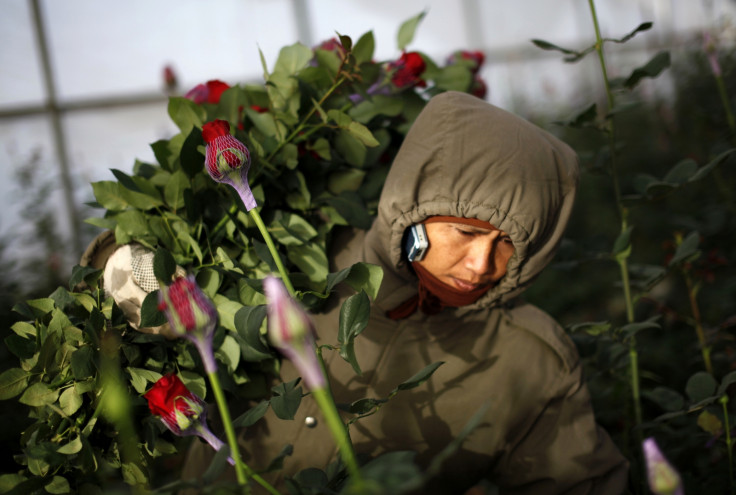 Thai workers in Israel's agricultural sector face low pay, hazardous working conditions and excessive working hours, according to a report by Human Rights Watch.
Authorities have failed to protect economic migrants from Thailand by failing to enforce Israeli laws designed to protect the workers, the rights watchdog said.
"The success of Israel's agricultural industry depends on a large extent on the labour of Thai migrant workers, but Israel is doing far too little to uphold their rights and protect them from exploitation," said Sarah Leah Whitson, HRW's Middle East and North Africa director.
"Israeli authorities need to be much more active in enforcing the law on working hours and conditions, and in clamping down on employers who abuse workers' rights."
Around 25,000 Thai nationals work in Israel's prosperous agricultural sector, many working on farms close to the border with the Gaza, the Palestinian-controlled coastal territory that borders Egypt.
Israeli farms ramped up recruitment from the South East Asian country after Israeli authorities sealed the border with Gaza, following a spate of suicide bombings in the mid-2000s.
The New York-based organisation spoke with 173 Thai workers in 10 farming communities across the country.
All the interviewees said they were being paid less than Israel's minimum wage and were forced to work more hours than the legal limit, while being exposed to unsafe working conditions.
Meanwhile, all respondents said they faced difficulty if they tried to switch employers.
The report follows a series of unexplained deaths in the Thai migrant community. According to government figures reported by Israel-based newspaper Haaretz, 122 Thai nationals died in Israel between 2008 and 2013.
More than a third of those deaths were attributed to a heart condition, while 22 were said to have died for unknown reasons as no autopsies were carried out.
"While it is not clear if there is any connection between the high number of deaths among Thai workers and their working conditions in the agricultural sector, the facts certainly warrant investigation," HRW's Whitman said in a statement.