Thailand: Anti-Coup Protesters Adopt Hunger Games' Three-Fingered Salute
A three-fingered salute borrowed from "The Hunger Games" has become a symbol of opposition to Thailand's military coup. In "The Hunger Games" books and films, the salute symbolises rebellion against totalitarian rule.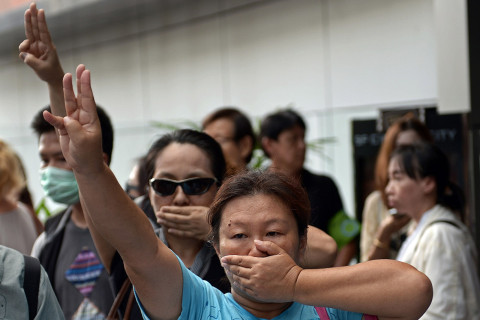 Colonel Weerachon Sukhondhapatipak said that authorities were "monitoring the movement" and would take action if the salute is performed in large groups. He said that if protesters ignore a warning to stop, "we will have to make an arrest".
Protesters at a shopping mall in Bangkok said the three fingers represented liberty, brotherhood and equality.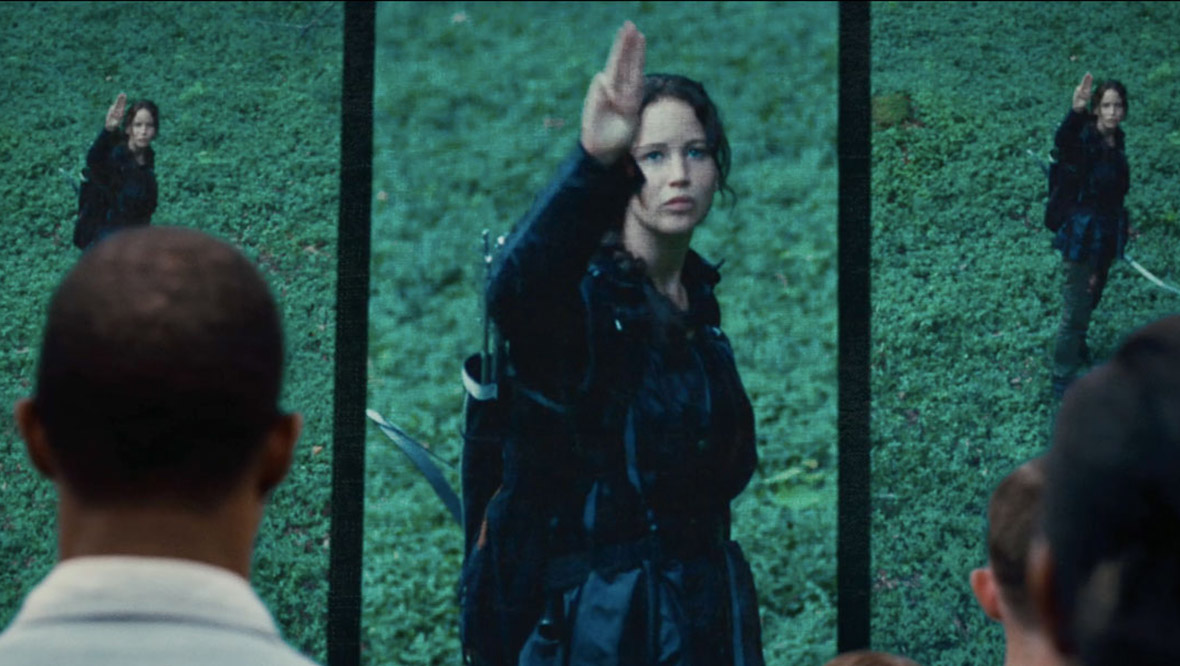 Anti-coup protesters have found another way to express resistance – a "novel" form of resistance, perhaps.
About a dozen people sat down in the middle of a busy, elevated walkway in Bangkok and began reading books like George Orwell's "Nineteen Eighty-Four" — a dystopian novel about life in a totalitarian surveillance state.
"People are angry about this coup, but they can't express it," said a human rights activist who asked to be identified only by an alias, Mook, for fear of being detained. "So we were looking for an alternative way to resist, a way that is not confrontational," she said. "And one of those ways is reading."
Their defiance is found in the titles they chose. Among them: "Unarmed Insurrection", ''The Politics of Despotic Paternalism" and ''The Power of Non-Violent Means."
Since taking over, the military has made clear it will tolerate no dissent, and has launched a major campaign to silence critics and censor the media. The junta has warned all citizens against doing anything that might incite conflict, and the list of targets has been long.
At least 14 partisan TV networks have been shut down along with nearly 3,000 unlicensed community radio stations. Independent international TV channels like CNN and BBC have been blocked along with more than 300 web pages, including New York-based Human Rights Watch Thailand page.
Human rights organisations are concerned over how far the clampdown will go. Some have begun using encrypted chat apps on their smartphones, for fear of being monitored. And at least one major bookstore in Bangkok has pulled from its shelves political titles that could be deemed controversial.