Pro-democracy demonstrators have taken to Bangkok's streets daily since the Royal Thai Army took control of the country in a coup last Tuesday. But the protests have been small and mostly leaderless.
Hundreds of protesters gathered at the city's Victory Monument. Scuffles broke out in which water bottles were hurled at soldiers and a green army Humvee was vandalised with large white letters reading, "NO COUP. GET OUT."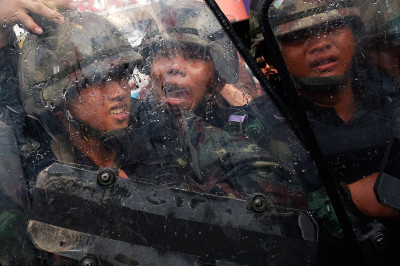 Thailand's new junta has found a way of controlling its opponents and forcing them into silence: releasing them from custody only on condition they promise not to do anything provocative. Those who do face two years in jail.
It has also banned the spreading of information that could cause unrest, effectively banning criticism of the coup.
But the junta denied it attempted to block Facebook earlier today, saying that a technical glitch caused the social network to be temporarily unavailable. The hour-long block came a day after the new military government announced an crackdown on the Internet. It did not affect all users in Thailand, but it drew a flurry of attention online.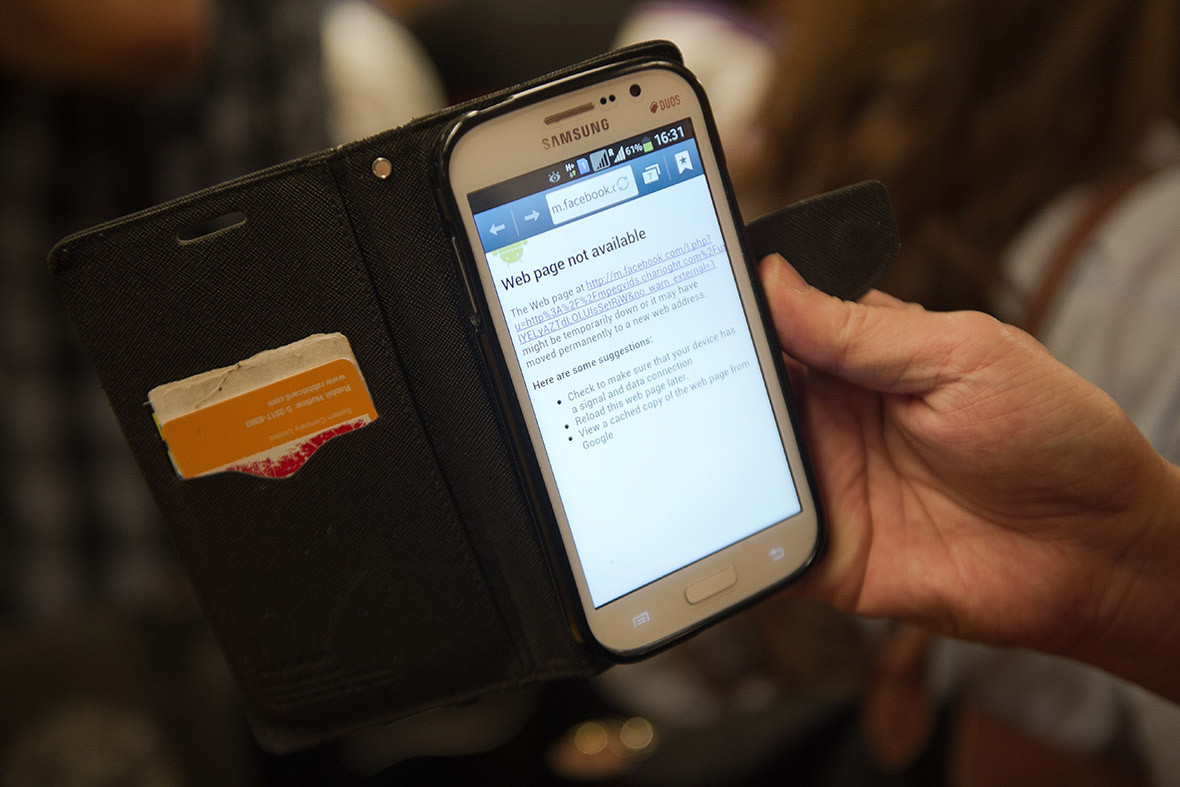 The army's takeover, the second in eight years, deposed an elected government which had been insisting for months that the nation's fragile democracy was under attack from protesters, the courts and the army.
The army said it acted to restore order after seven months of protests triggered sporadic violence in which at least 28 people were killed and more than 800 injured in grenade attacks, gun fights and drive-by shootings.
Despite the latest political upheaval, life has continued largely as normal in most of the country, with tourists still relaxing at beach resorts and strolling through Buddhist temples in Bangkok and elsewhere.