Thailand will hold parliamentary elections on Sunday (2 February) amid escalating anti-government protests and threats to disrupt the polls.
Ten people have died and 577 injured in two months of street violence.
Prime minister Yingluck Shinawatra called a snap election in response to the protests. The demonstrators, however, want the government replaced by an unelected "people's council" to reform the political system.
The decision to go ahead with the elections has further inflamed tensions across the country. A 60-day state of emergency was issued in the capital of Bangkok.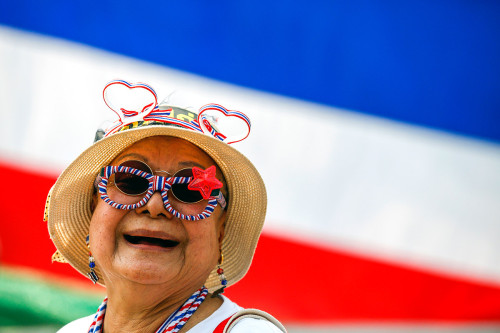 Protesters' demands
Anti-government protesters took to the streets in November after an eight-year conflict that pitted Bangkok's middle class and the royalist establishment against the supporters of prime minister Yingluck Shinawatra and her brother, ousted premier Thaksin Shinawatra, who was kicked out in 2006.
Thaksin was charged with corruption and lives in self-imposed exile but reformers claim he still has a strong influence in the corridors of power. Yingluck's government has also been accused of misusing state funds.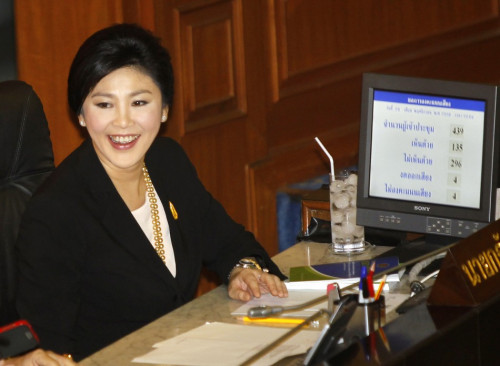 Legitimacy of vote
Protesters believe the election will be won by the ruling party because the main opposition, the Democrat party, is boycotting the poll and pro-Thaksin governments have won every election since 2001.
Some would-be candidates have been prevented by protesters from registering, risking a shortfall in the number of MPs needed for a functioning legislature. Protesters have been blockading buildings where ballot papers are being stored.
A government win would not bring any political change and would not end the uprising.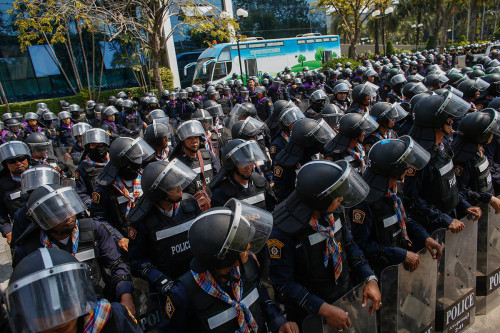 Elections boycott
More than 93,000 polling stations will be set up around the country .
The army will increase the number of troops deployed in Bangkok when polling stations open. Some 10,000 police will also be on the streets.
"We will be increasing troops around protest sites as there are people trying to instigate violence," army spokesman Winthai Suvaree said.
Puchong Nutrawong, secretary-general of the Election Commission, said it was concentrating on security in Bangkok and the south of the country, where opposition is strong.
Advance voting, which is routinely offered for those who cannot cast their ballot on official polling day, was disrupted a week ago when hundreds of thousands of voters were turned away from polling booths by protesters.