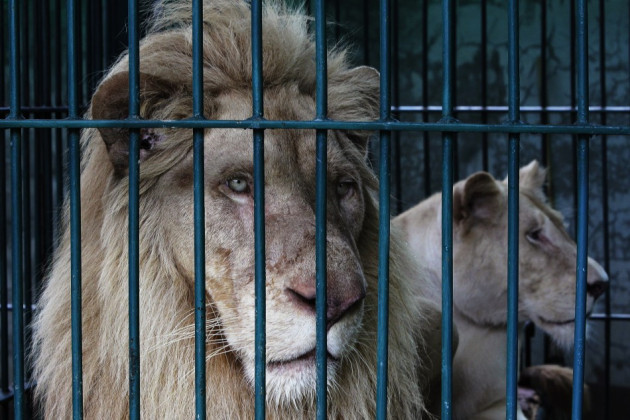 Fourteen rare albino lions have been found in a warehouse belonging to a pet shop owner in Thailand.
The lions had been imported from Africa and they were found along with hundreds of other protected animals being stored at the warehouse near Bangkok. Up to 1,000 animals were seized in total during a police raid.
Montri Boonprom-on, the pet shop owner, has been arrested and faces charges of illegal wildlife trading.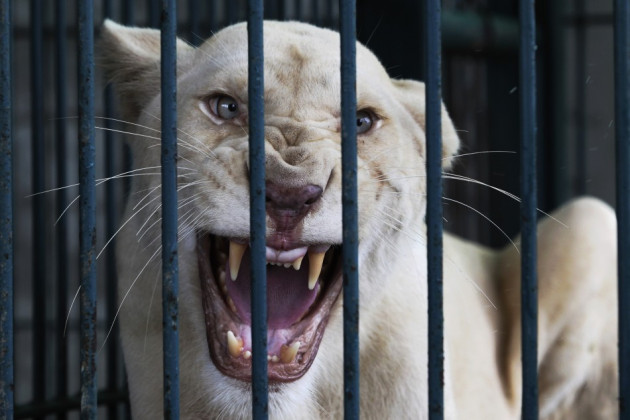 If found guilty, he faces four years in jail and a fine of up to 40,000 baht (£840). Boonprom-on says the lions were imported legally and were going to be transferred to a zoo in the north east of Thailand.
Documents found regarding the lions, however, showed he had shipped 16 lions. He could not explain where the other two had gone.
It is thought he imported the lions legally through a zoo but then sold them on to private buyers.
Hundreds of other protected animals, including birds, meerkats, tortoises, peafowls, capuchin monkeys and other species were also found at the warehouse, police colonel Ek Ekasart said.
They also found a hornbill and a leopard that had been packed into boxes ready for delivery to clients. Both species are protected under Thai law.
Ekasart said Boonprom-on owns an exotic pet shop at Bangkok's Chatuchak weekend market and had been convicted of wildlife trading in the past.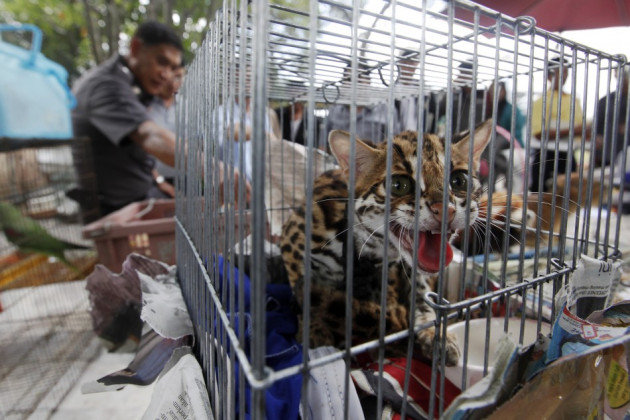 "We have been monitoring the location for a few days after the neighbours complained about the noise from the animals," he said. "If you looked through the gate, you could spot lions in the cage."
Another man was also arrested for illegal wildlife trading and he faces the same punishment as Boonprom-on if found guilty. Both deny involvement in the trade.
All the animals were confiscated and are now under the care of the Department of Natural Parks, Wildlife and Plant Conservation. Once the legal process is finalised, the animals will either be released into the wild or sent to zoos, police said.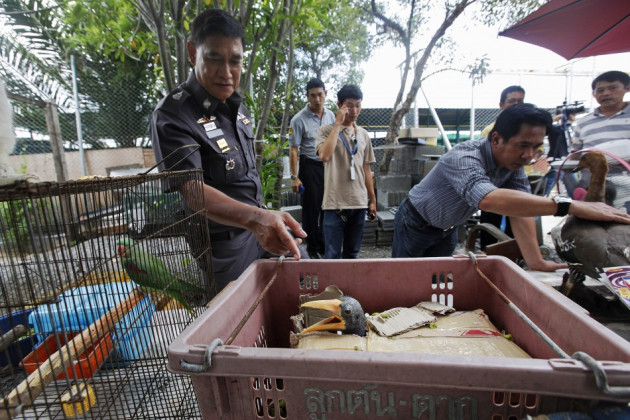 Thailand is one of the worst countries for illegally trading wildlife. Although it is a member of the Convention on International Trade in Endangered Species of Wild Fauna and Flora (Cites), the country struggles to regulate the international trade of endangered species on the black market.
Often, Thailand is used as a hub for international smuggling to cater to the strong demand in east Asia for unusual pets and ingredients for traditional medicines from animal parts.