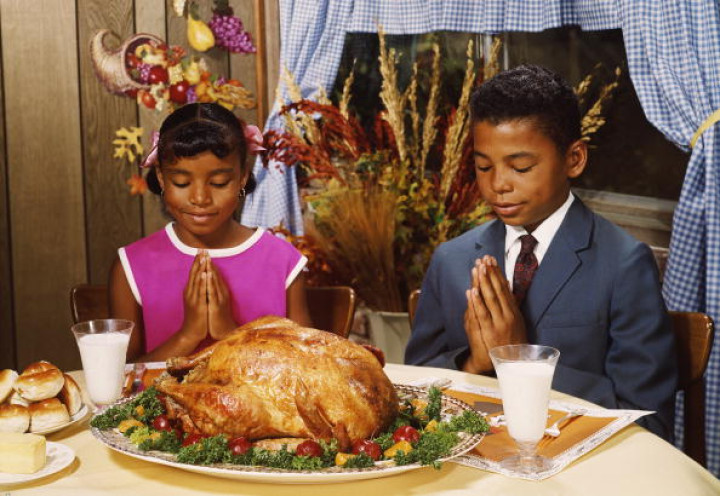 American families across the country are gearing up to celebrate Thanksgiving 2014 with food, parades and meeting up with family and friends.
Each year at Thanksgiving, one is reminded to practice gratitude.
As we show our appreciation for everything in our lives, IBTimes UK has complied top ten quotes for the day.
"Reflect upon your present blessings, of which every man has plenty; not on your past misfortunes, of which all men have some." - Charles Dickens
"As we express our gratitude, we must never forget that the highest appreciation is not to utter words, but to live by them." John F. Kennedy.
"I am grateful for what I am and have. My thanksgiving is perpetual. It is surprising how contented one can be with nothing definite — only a sense of existence. Well, anything for variety." - Henry David Thoreau
"Thanksgiving Day comes, by statute, once a year; to the honest man it comes as frequently as the heart of gratitude will allow." - Edward Sandford Martin
"Be thankful for what you have; you'll end up having more. If you concentrate on what you don't have, you will never, ever have enough." - Oprah Winfrey
"Gratitude can transform common days into Thanksgiving, turn routine jobs into joy, and change ordinary opportunities into blessings." - William Arthur Ward.
"Thanksgiving dinners take 18 hours to prepare. They are consumed in 12 minutes. Halftimes take 12 minutes. This is not coincidence." - Erma Bombeck
"When asked if my cup is half-full or half-empty my only response is that I am thankful I have a cup." - Sam Lefkowitz
"The funny thing about Thanksgiving, or any big meal, is that you spend 12 hours shopping for it, then go home and cook, chop, braise, and blanch. Then it's gone in 20 minutes and everybody lies around sort of in a sugar coma, and then it takes four hours to clean it up." - Ted Allen
"We should certainly count our blessings, but we should also make our blessings count." - Neal A. Maxwell