Mark Webber is confident Daniel Ricciardo to Mercedes AMG F1 team will become a major talking point during the 2018 Formula 1 season as the Australian is out of contract with the Red Bull racing team at the end of the upcoming campaign.
The 41-year-old, former Red Bull Racing driver, believes it is obvious that the Silver Arrows team will consider Ricciardo as a potential option for the 2019 campaign as an alternative to Valtteri Bottas, who is also in the final-year of his deal with Mercedes.
Reigning drivers' world champion Lewis Hamilton is also in the final-year of his deal with the Mercedes team, but team boss Toto Wolff is confident that they will reach an agreement with the British driver sooner rather than later.
Bottas' place, however, is not certain and Ricciardo's availability will make him one of the leading contenders should a seat become vacant in the constructors' champions' team. The Finn joined from Williams from last season and despite impressing in his debut Mercedes campaign, he could not keep up with the four-time world champion.
The Australian has proved a capable racer since his elevation from Red Bull's sister outfit Toro Rosso. He has won five races and even finished third in the drivers' championship in 2016. Webber is certain that Mercedes will consider making a move for him, but admitted that they are likely to wait until the summer to make a decision.
"That is like a dog's b***s, everyone can see that coming," Webber said talking about the obvious nature of Mercedes considering Ricciardo for a drive, as quoted by the Express.
"There's an obvious link, they're both out of contract, he's a top-flight driver and there's a chance for a switch.
"I don't think Mercedes will be rushing to make a decision either, they're going to keep a good eye on Valtteri and see how he's performing, probably until Canada," he explained.
Red Bull are keen to retain the 29-year-old Australian as they have already tied down his current teammate Max Verstappen to a new deal. Ricciardo, however, has revealed that he will not rushed into making a decision.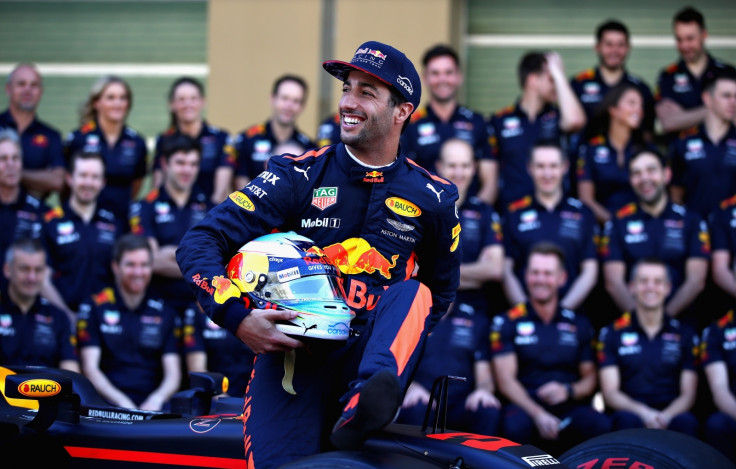 The F1 race winner has made it clear that he will chose the team that will offer him the car to fight for race wins and championships on a regular basis. Ricciardo is also aware that the new contract either with Red Bull or another team will take him into his 30's and he is keen to make a decision that will help him get to the next level, similar to what Hamilton did when he chose to move from McLaren to Mercedes in 2013.
"I'll use some people close to me as a sounding board and kick it around with some friends just to have the conversation, but I don't like to have too many people getting involved," Ricciardo said.
"It has to come from me, I'm the one who has to live it. I know what I want, and the performance side is more important than ticking the money box, if you like.
"Having the chance to be able to fight for something really meaningful - races, championships - that's the absolute priority," he added.