It very much looks like the Conservatives, in making Theresa May their leader and the new prime minister, have done their party a big favour. Loyal to her party, despite being unenthusiastic about the previous government's position to remain in the European Union (EU), May emerged with none of the rancour attached to the main Brexiteers, seen in Labour in recent months, yet with a calm acceptance of the result.
Despite, after three months, there being no certain programme as to how the country will move forward, the prime minister is deemed to be "a safe pair of hands" for which she and her party have been rewarded with a firming of support in the opinion polls and possible future defections from Labour supporters.
According to a YouGov poll published by the Press Association on 23 September 2016, voting intentions for a new general election give the Conservatives a strong lead with 39%. Labour have 30%, Ukip 13% and the Liberal Democrats are on just 8%.
This last figure can only be very disappointing for Tim Farron, leader of the Lib Dems, as the poll was taken after their party conference in Brighton concluded on 20 September and puts into perspective the claim made that "thousands" had joined their ranks since the vote to leave the EU was taken.
The interesting twist, and one that can only be discomfiting for Labour, was that the poll showed that of those voting Labour in the 2015 General Election, 9% claimed they would switch to the Conservatives in any future election and a further 8% said that they would vote for Ukip. A quarter of Labour voters are as yet undecided as to how they will vote next time round.
The YouGov poll, in part at least, seems to corroborate an online survey taken by Populus between 31 August and 1 September and published by the Institute for Government on 21 September, which said: "More people believe politicians try to make government work well than they did in 2014… (and) will prioritise running government effectively: 8% more people believe politicians are prioritising the implementation of policies that are best for Britain; 7% more that they are prioritising taking long-term decisions…"
Despite the Tories' civil war over Europe… Jeremy Corbyn has been so ineffectual as to make the government even more trusted!
Populus found that both Remain and Leave voters are rather sceptical about the government's ability to deliver Brexit and domestic policies.
Surely, all this reflects very badly on Labour. Despite the Tories' civil war over Europe, a division of such intensity begging to be exploited by even a half-decent opponent, Her Majesty's Official Opposition under Jeremy Corbyn has been so ineffectual as to make the government even more trusted!
Corbyn's victory over Owen Smith's leadership challenge will disappoint Scottish Labour leader Kezia Dugdale, who has warned that Labour supporters "can't pin our hopes speak(ing) only to the converted" and Corbyn "…cannot appeal to a broad enough section of the voters to win an election".
Although not too much needs to be read into the result at this early stage, on 21 August, Dugdale pushed through plans for Scottish Labour to become "completely self-ruling within the UK party" with full control of their own policies and candidates.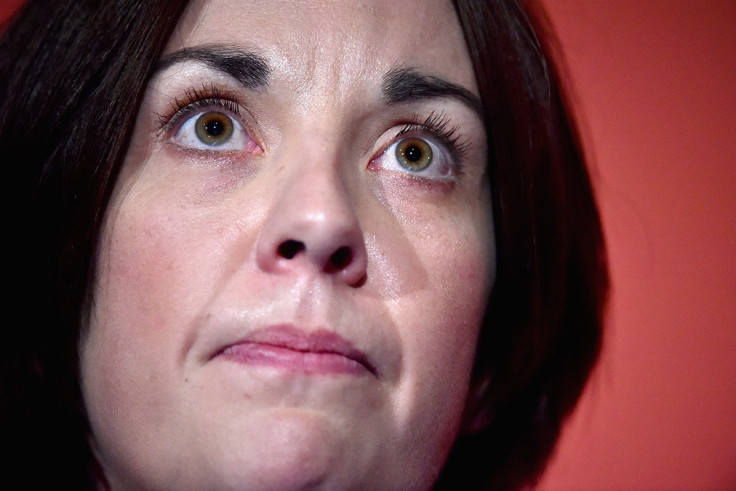 Her predecessor, Johann Lamont, had claimed that Scottish Labour was treated as a "branch office" of the UK party.
Meanwhile, one of Labour's few leaders in power, Welsh First Minister Carwyn Jones, unveiled his five-year plan – Taking Wales Forward – in Cardiff earlier this week. The plan appears to be aiming for a growth strategy with building an M4 relief road and other transport improvements in South Wales, creating 100,000 apprenticeships and spending £100m ($129.6m) to improve school standards, among other policies.
There was, however, a caveat: the programme cannot be completed without cuts (unspecified at the moment) in expenditure.
There's still lots of life in Labour and it is working, but only in part and not united.