Jeremy Corbyn has called on Labour members to stop the "personal abuse" which has marred the party's reputation and called for a national "inclusive education campaign" in his leadership victory speech. On Saturday (24 September) the Labour leader romped home to a convincing victory over challenger Owen Smith in his second leadership race in a little over a year.
Taking 313,209 votes and winning by a margin of 61.8%, Corbyn increased his record-breaking mandate of 59.5% from last September. Despite defeating a "proud and privileged" Smith, the member Pontypridd since 2010, secured 193,229 votes, a 38.2% share of the ballot.
Corbyn was unveiled as the winner in Liverpool where the party is preparing to hold its annual conference. The Labour Party is said to have the largest amount of members in western Europe and 654,006 party members, trade unionists and registered supporters all voted in the contest.
The announcement brought cheers and claps from the room and Corbyn addressed the crowd shortly after the decision was announced. He took time to address Yvette Cooper's concerns that he is soft on so-called abuse of MPs by party members.
Corbyn told the room: "Our party has a duty of care to our members. That means intervening to stop personal abuse and also abiding by the principles of natural justice in the way we handle it. Politics is demeaned and corroded by intimidation and abuse. It is not my way and it is not the Labour way."
Cooper, who says she has received death threats online, is set to talk at Labour's National Women's Conference on the same day about abuse within the party. Both she and Tom Watson have spearheaded a new proposal to demand that all of its existing and prospective members sign a pledge about online behaviour and conduct, mooted earlier this month.
Smith afterwards conceded defeat saying the party must be unified against the Tories: "I entered this race because I didn't think Jeremy was providing the leadership we needed, and because I felt we must renew our party to win back the voters' trust and respect. However, I fully accept and respect the result and I will reflect carefully on it and on what role I might play in future to help Labour win again for the British people."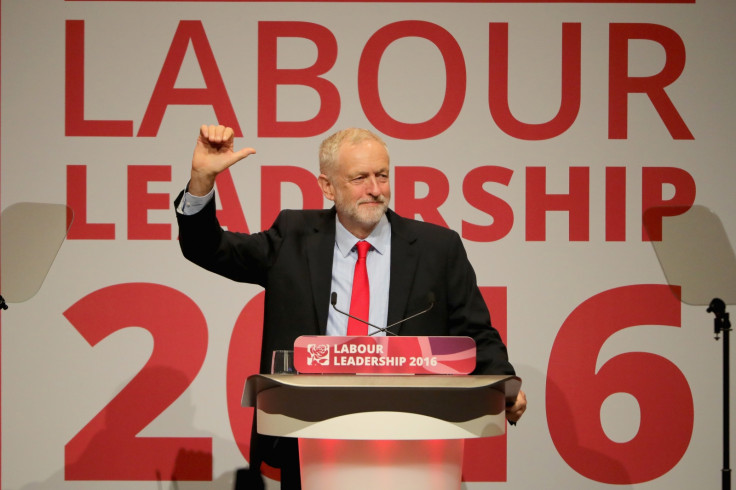 As expected, Corbyn successfully strengthened his power over his party and energised a new grassroots within the party. Notably, Corbyn was strongest in the so-called 'registered supporters' category – securing 70% of the vote – some of whom paid £25 in order to join the party.
How Labour members voted:
Official members
Corbyn: 59% (168,216)
Smith: 41% (116,960)
Registered supporters
Corbyn: 70% (84,918)
Smith: 30% (36,599)
Affiliated supporters
Corbyn: 60% (60,075)
Smith: 40% (39,670)
Corbyn left the stage to a standing ovation, even from former foe Owen Smith, but not before slamming Theresa May's new cabinet and calling on a "national campaign for inclusive education" to battle her new plans to expand grammar schools due to take place next Saturday (1 October).
"Now is the time for all of us to focus every ounce of our energy on exposing and defeating the Tories and the damage they are doing to our country," Corbyn told the crowd. "Theresa May's government isn't a new government it's David Cameron's government with a new hard right edge, repackaged with progressive slogans but threatening to take the country backwards and dithering as we face the historic challenges of Brexit."