Today, Jeremy Corbyn has achieved a historic victory, winning his second leadership election in just one year. With 313,000 votes and a 61.8% share, Corbyn has increased his unprecedented mandate from 2015. The charge of "unelectability" is constantly levied against Corbyn by his critics across the political spectrum, but today is solid proof that he's not unelectable in the eyes of ordinary Labour members.
Despite the introduction of a £25 fee to dissuade new party members and registered supporters from having a say in the leadership election and the heavy-handed purging of "unsuitable" Labour members, the NEC was not able to erode support for Corbyn. The NEC was not able to prevent thousands upon thousands of people turning out to hear Corbyn at rallies up and down the country. The NEC, for all its legal battling and the attempts to keep Corbyn off the leadership ballot altogether, was not able to stop the social movement that Corbyn and what he stands for has inspired.
In order to appease Corbyn's supporters, Owen Smith was presented as a clean candidate, without a history of embarrassing voting decisions regarding the Iraq War, tax cuts for the rich, and tuition fees. However, his more polished image, his history of work for pharmaceutical giants Pfizer and Agmen, and his habit of answering the question he wishes he'd been asked rather than the question actually put to him marked him out in the eyes of voters as another politician's politician.
However, it's definitely worth noting that Smith's selection as the challenger is a testament to how firmly Corbyn's election last year has shifted the tone of the party to the left and allowed Labour to once again differentiate itself from the Conservatives. Ed Milliband's keeping-everyone-and-no-one happy, Tory-lite approach is long gone, and this in itself is a victory.
In the aftermath of the second leadership election in a year, it is absolutely essential that the Parliamentary Labour Party (PLP) gets behind Jeremy Corbyn. Regardless of how MPs feel about their leader, he has been twice elected by party members, supporters and trade union affiliates. It is the duty of MPs to represent ordinary Labour Party supporters, not disregard them with a sneer, a shrug, and a paternalistic, I-know-best attitude.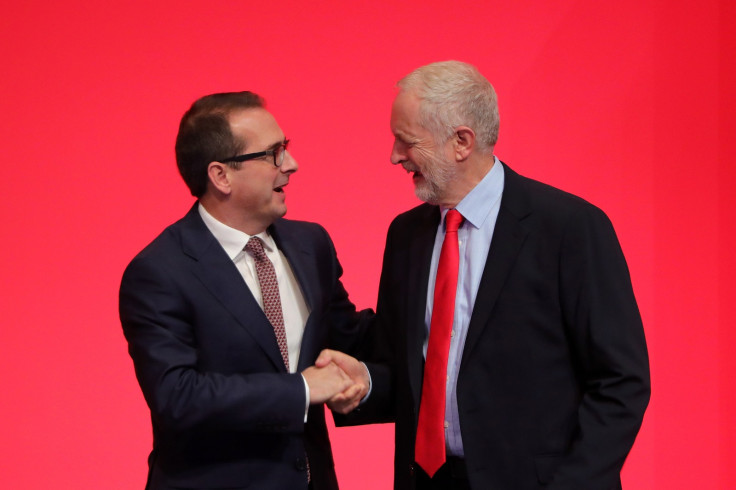 This election has demonstrated, without the slightest shadow of doubt, that Labour members are not being swayed by disloyal MPs speaking to the press about Corbyn's unsuitability for the role of leader. Anti-Corbyn MPs must accept today's result with grace, and behave with professionalism towards a leader who is the clear choice of party members. Jeremy Corbyn has pledged to "wipe the slate clean" and reach out to MPs who have previously opposed him. I can only hope that MPs will accept this olive branch and prevent further rifts in a scarred and a divided PLP.
This unnecessary leadership election, called at a time of national crisis by short-sighted MPs, is now over, and Labour must focus its energy on holding Theresa May's government to account and providing a clear, cohesive alternative message for voters. Labour cannot win an election under Jeremy Corbyn if MPs like Jess Philips and Andy Burnham continue to feed negative and damaging messages to the press. Labour cannot win an election under Jeremy Corbyn if the party's (and the nation's) focus is on what Owen Jones has dubbed the "freakshow" of internal struggles.
In his acceptance speech at the Labour Party Conference today, Corbyn thanked his opponent and reminded those gathered that they are all "part of the same Labour family". Only when this key message is honoured by MPs and ordinary members alike, will Labour have a real shot at wining a general election.
Since his shock election in 2015, Jeremy Corbyn has presided over one of the most fascinating and unpredictable moments in the history of British politics. With a strong second win and an expansion on his huge mandate, the whole "Labour family" must rally around Corbyn so that his government can effectively oppose May's harsh Conservative agenda and kick-start real change in an increasingly austere and unequal Britain.