Theresa May has raised doubts over whether its is feasible to introduce one of the key promises of the Leave campaign, namely a points-based system to control immigration.
Speaking in China ahead of the G20 summit, the British prime minister questioned whether the plan can even work and that it was not a "silver bullet" to deal with immigration.
The Australian-style system which would let people into the UK who had the right skills was said to end EU citizens getting favourable treatment and was a key plank of the pro-Brexit camp, which included Cabinet members Boris Johnson, Liam Fox, Andrea Leadsom, Chris Grayling and Priti Patel.
May told reporters:"One of the issues is whether or not points-based systems do work.
"What I'm saying is, the British people with the movement of people coming in from the European Union, they didn't want the free movement to continue as it has in the past."
"People voted, I think, for control. There is no single silver bullet that is the answer in terms of dealing with immigration," she said.
She also refused to commit to an extra £100m a week going to the NHS, scrapping VAT on fuel bills or ending contributions to the EU budget.
She added: "I'm going to work for what I just said I'm going to work for: the best possible deal for the UK in terms of the relationship that we would have with the EU, following us leaving," The Guardian reported.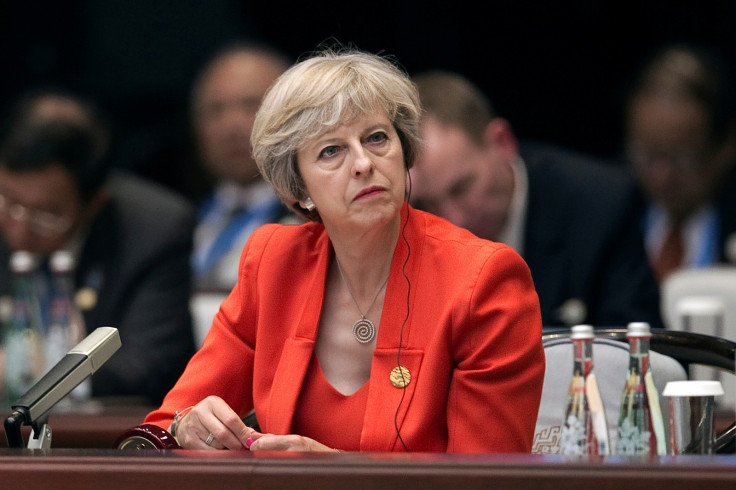 It raises the prospect of angering an electorate who voted in view of a points-based system, which some MPs privately believe was only used a selling point ahead of the EU referendum because it sounded tough to voters, the Times reported.
Andrew Bridgen, an arch-Euro-sceptic Tory MP, told the paper: "The Leave campaign was very clear that we would be looking to implement a points-based immigration system. I believe that is part of what people voted for at the referendum. For those of us who supported Leave, that is something we still support strongly."
The government is expected to make a statement to Parliament this week on progress it has made on its Brexit strategy so far.
Ahead of his final G20 summit, the US president Barack Obama said on Sunday (5 September) he thought that Britain had voted the wrong way in the referendum and that the UK would be behind the EU and Asia in the queue for US trade deals.
Meanwhile, the Japanese government has warned of its corporations may leave the UK, if the country loses access to the European free market after Brexit. Tokyo's produced a 15-page report setting out consequences to trade between UK and Japan after Brexit, if requests from Japanese firms are not met.