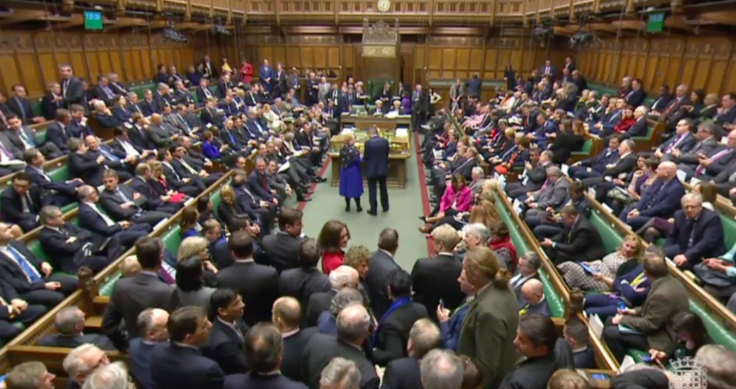 The UK government is facing 146 pages worth of amendments to its Article 50 bill as MPs start three days of debate over the Brexit trigger in the House of Commons on Monday (6 February).
Labour, the Liberal Democrats and the SNP are each hoping to secure minor victories after MPs overwhelming backed the draft legislation 498 votes to 116 following its second reading in the Commons.
Another vote will be held on Wednesday evening after the bill's third reading. Alex Salmond, the SNP's international affairs spokesman, urged MPs to back the party's key amendments in a bid to "blunt the axe" of a so called hard Brexit.
"The SNP have tabled substantial and serious amendments to the government's legislation, and we call on MPs from across the Chamber to build a cross party progressive alliance that will call a halt to this Mad Hatter's Westminster tea party," he said.
Labour has promised not to block the Brexit process, with Jeremy Corbyn imposing a three-line-whip on his MPs. But the party has tabled numerous amendments to the 132-word-long Article 50 bill, including an anti-tax haven one.
"Labour's amendments are the real agenda. The challenge is for MPs of all parties to ensure the best deal for Britain, and that doesn't mean giving Theresa May a free hand to turn Britain into a bargain basement tax haven," a spokesman for the Labour leader said.
However, the vote has arguably caused Corbyn more trouble than Theresa May after a string of Labour MPs quit his frontbench, including former shadow early years education minister Tulip Siddiq and former shadow secretary for Wales Jo Stevens.
Diane Abbott's future on the frontbench is also unclear after the shadow home secretary abstained on the second reading vote.
A source close to the senior Labour MP and Corbyn ally told IBTimes UK that Abbott went home ill from the Commons around 17:00 GMT last Wednesday, just two hours before the vote.
The government is hoping to pass the Article 50 bill through parliament by 7 March and trigger Brexit talks on 9 March. But the draft legislation could face delays in the House of Lords, where Labour and the Liberal Democrats have more than 300 peers.