Is Theresa May facing Brexit humiliation in Salzburg?
European Union leaders are pressing for a second UK referendum on Brexit, according to reports.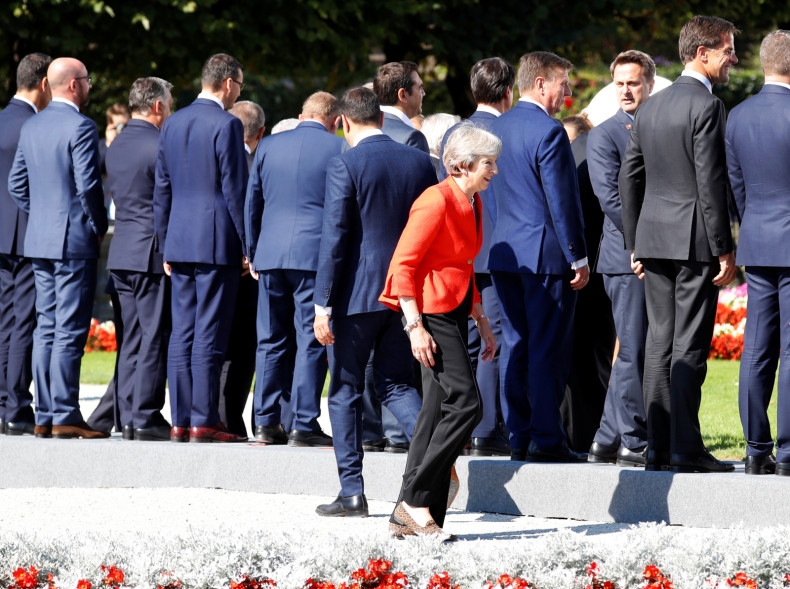 SALZBURG, Austria - UPDATE: 17:01 BST
Britain and its European Union partners failed on Thursday to secure a breakthrough in Brexit talks, largely because of seemingly intractable divisions over the best way to avoid a hard border on the island of Ireland and how to deal with future trade.
With Britain's departure from the EU looming — March 29, 2019 — there are growing concerns that a deal on the post-Brexit relationship may not be cobbled together in time to ensure a smooth and orderly British exit.
All leaders, including British Prime Minister Theresa May, are desperate to solve the biggest Brexit riddle — how to keep goods moving freely between Northern Ireland in the U.K. and EU member state Ireland.
Despite reports of a friendly spirit at a summit in Salzburg, Austria, the fundamental differences remained and EU Council President Donald Tusk said parts of May's Brexit plan — dubbed Chequers after a key Brexit meeting at the premier's country residence of the same name — simply will not work.
But just minutes after he spoke, May insisted that her Brexit plan is the "only serious and credible" proposal on the table.
12:33 BST
The European Union and Britain are walking a diplomatic tightrope as they attempt to thrash out a divorce deal in time for Britain's departure from the bloc next March.
Arriving Thursday at a summit of EU leaders in the Austrian city of Salzburg, Dutch Prime Minister Mark Rutte labeled the Brexit negotiations "a balancing act."
Even though both sides remain far apart on shape of their future economic relationship and on the border between Ireland and the U.K.'s Northern Ireland, no one sought confrontation.
British Prime Minister Theresa May urged flexibility when addressing EU leaders at a dinner Thursday.
EU Commission President Jean-Claude Juncker said May was "interesting" and "polite."
Both sides have said they want a deal this autumn to allow parliaments to give their approvals in time.
However, according to the telegraph.co.uk, There is "almost unanimous" support among EU leaders for the UK to hold a second Brexit referendum.
Speaking ahead of the talks, Maltese Prime Minister Joseph Muscat said: "There is a unanimous, or almost unanimous I would say right now, point of view around the table that we would like the almost impossible to happen, that the UK has another referendum."
And Andrej Babis, the Czech Prime Minister, said he would like to see Britain hold a second referendum on membership of the EU.
He said: "I am very unhappy that the UK is leaving, so it would be better maybe to make another referendum and maybe the people in the meantime could change their view."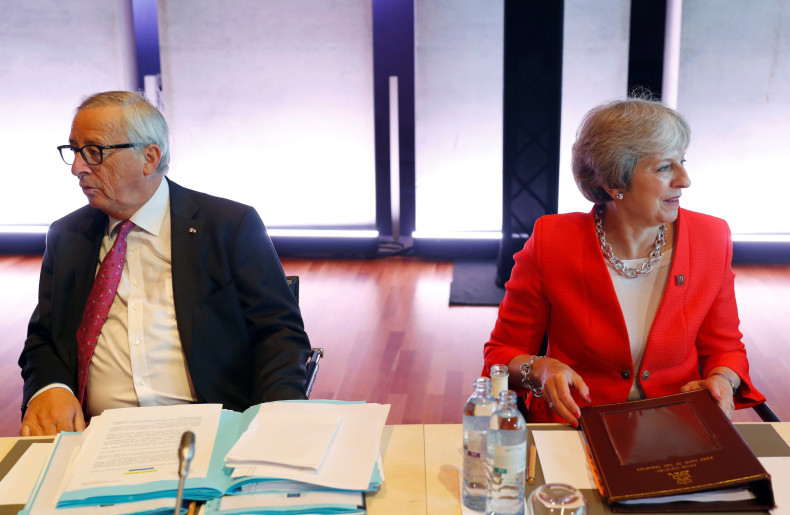 Yesterday, a top European Union official says key parts of Britain's offer to conclude Brexit talks fall short of expectations and need to be improved, just six months before the country leaves the bloc.
European Council President Donald Tusk said "the U.K.'s proposals will need to be reworked and further negotiated." He noted issues surrounding the Irish border and future economic cooperation.
The key stumbling block to a Brexit deal is an agreement that would keep goods, services and people flowing between EU member Ireland and Northern Ireland in the U.K.
Theresa May urged EU leaders to compromise and back her Brexit blueprint Wednesday, ahead of a key meeting of the bloc's leaders in Salzburg, Austria.
Writing in German newspaper Die Welt, May said Britain "has evolved its position" and argued that "the EU will need to do the same."
With six months to go until Britain leaves the EU in March, major differences remain between the two sides. But May said a divorce deal is within grasp if both sides show "good will and determination."
May argues that the U.K. and the EU face a choice between her proposal — which would keep Britain aligned to the EU rulebook in return for seamless trade in goods — and an economically disruptive Brexit in which Britain crashes out of the bloc without a deal.