Theresa May urged to drop net migration target as ONS says level hit 327,000
The number dipped slightly but David Cameron promised to cut immigration to 'tens of thousands'.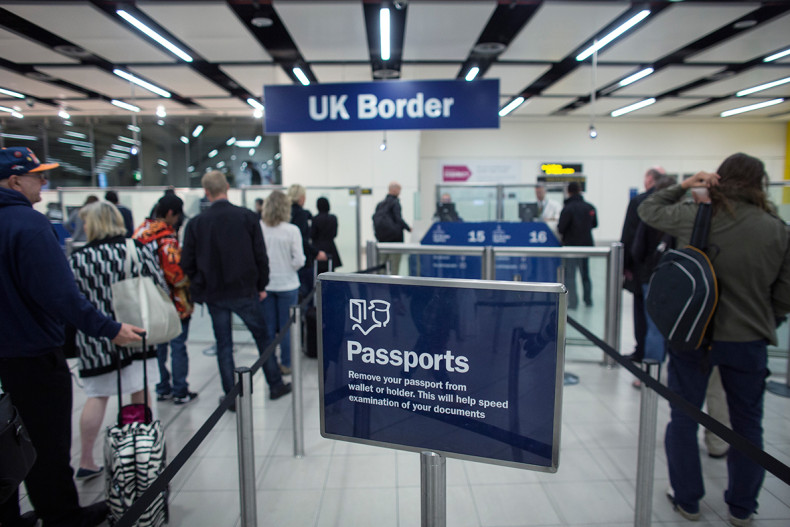 The UK's net migration levels dipped to 327,000 ahead of the historic EU referendum on 23 June, which saw Britain vote to leave the political and economic union. The Office for National Statistics (ONS) said net migration figures were down 9,000 between March 2015 and March 2016, with immigration running at 633,000 and emigration hitting 306,000.
"None of the headline changes are statistically significant and although immigration and net migration show small decreases, these reductions are in comparison with record level estimates a year ago; overall the trend at present seems broadly flat," the official research body said.
The ONS also said immigration of EU citizens (268,000) remains lower than that of non-EU citizens (282,000) and that work remains the most common reason for long-term immigration (303,000), with 176,000 of these coming with a definite job to go to and 127,000 looking for work.
The figures, although lower, still spell bad news for Prime Minister Theresa May. The Conservative premier has so far failed to renege on David Cameron's promise to cut net migration down to "tens of thousands". The issue was a hot topic during the EU referendum, with the Vote Leave campaign committing to an Australian-style points system.
Phoebe Griffith, the associate director migration, integration and communities at the IPPR think tank, urged May to drop the target. "They say the definition of madness is repeating the same thing and expecting a different result. Yet the government continue to stand by a net migration target that neither the public nor many ministers have confidence in," she said.
"The public said they wanted to take back control on immigration, but Theresa May and (home secretary) Amber Rudd can't get to grips with the issue with such a blunt measure.
"Having a net migration target is like having a target for the number of sunny days in a year; it's not going to change the weather by itself.
"The government need to set individual targets for high-skilled and low-skilled migrants, and design policy to balance public concerns with the needs of different sectors of our economy."