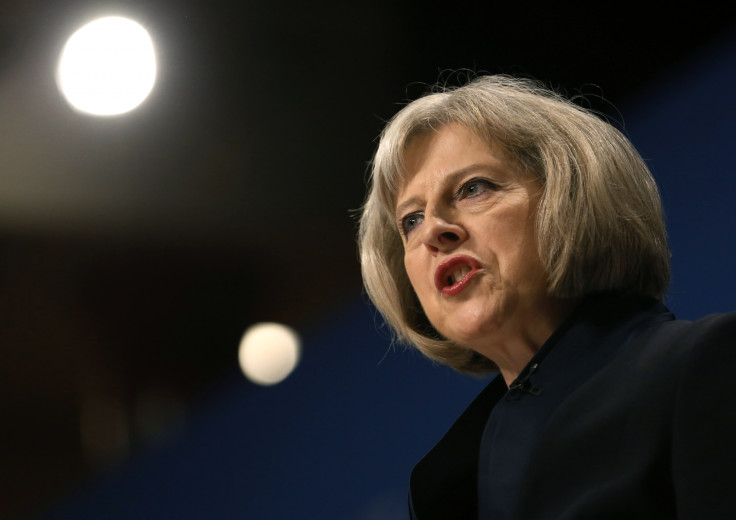 Theresa May's chances of becoming the next Conservative Party leader are being jeopardised by a spat between her special advisers and Downing Street, according to a Tory insider.
A party source warned that some cabinet ministers think the Home Secretary is "not a team player" after two of her special advisers, Nick Timothy and Stephen Parkinson, were suspended from the Conservatives' approved list of candidates for not campaigning in the Rochester and Strood by-election.
The Prime Minister David Cameron approved the move himself after Timothy and Parkinson refused to campaign in the by-election because they believed it would breach civil service rules.
"No one is out to block [Theresa] from her aspirations. But it doesn't do her any favours to allow her spads [special advisers] to run around," a source told the Guardian.
"Theresa could be thinking this does not really matter – that 'this Prime Minister won't be there, I won't be standing against him, I'll be standing post-him one day.'
"But it does matter that other cabinet colleagues have come to the conclusion that she is not a team player. They are saying she needs to realise that she needs to build allies."
Former cabinet minister Ken Clarke dismissed the row as "a little spat".
The senior Tory MP told the BBC's Andrew Marr Show: "I don't complain. It's quite entertainingly newsworthy but somebody should stop all their entourages falling out with each other.
"The relations between the people themselves are good. Theresa is one of the strongest ministers in the government.
"Any prime minister – and David [Cameron] is very sensible about this – accepts he wants strong ministers at the top of his government. The entourages seem to be having a little spat between themselves."