British Prime Minister Theresa May urged European Union leaders on Thursday to unite and condemn Russia, as Moscow slammed the U.K. as untrustworthy in its investigation of the poisoning of a former spy.
Amid a heated war of words between London and Moscow, Russia's ambassador to the U.K., Alexander Yakovenko, said his country "can't take British words for granted," and accused the U.K. of having a "bad record of violating international law and misleading the international community."
"History shows that British statements must be verified," he told reporters in London. "We demand full transparency of the investigation and full cooperation with Russia" and the Organization for the Prohibition of Chemical Weapons.
Britain says it is complying with the international chemical-weapons watchdog over the March 4 attack on Sergei Skripal — a former Russian intelligence officer convicted of spying for the U.K. — and his daughter Yulia.
Experts from the OPCW have come to Britain to take samples of the nerve agent that has left the Skripals in critical condition since the attack in the English city of Salisbury.
May wants an EU summit in Brussels to make a strong statement against Russian President Vladimir Putin after the poisoning.
Britain blames Moscow for the attack with a military-grade nerve agent and has called Russia a growing threat to Western democracies. Russia has fiercely denied the accusations. Both nations have expelled 23 of each other's diplomats over the attack.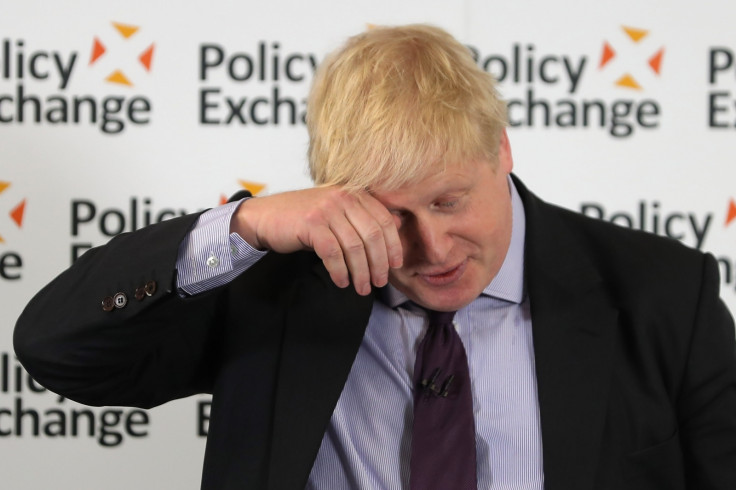 EU foreign ministers have expressed their "unqualified solidarity" with Britain, but May will try to swing the 27 other EU leaders behind a more strongly worded statement that explicitly condemns Russia.
Arriving Thursday at the summit in Brussels, Lithuanian President Dalia Grybauskaite offered her full backing to Britain and said she was weighing whether to expel Russian diplomats over the Salisbury attack as well. Former Soviet state Lithuania shares a border with Russia's Kaliningrad exclave.
EU Council President Donald Tusk is seen by the U.K. as supportive, saying earlier this week that Europe must "reinforce our preparedness for future attacks."
But British officials are irked that another EU chief, European Commission President Jean-Claude Juncker, congratulated Putin on his victory in Sunday's presidential election in Russia. Election monitors said the Russian vote did not take place on a level playing field since state media gave so much coverage to Putin.
Luxembourg Prime Minister Xavier Bettel, a former criminal lawyer, said he wanted to hear what May had to say.
"I have the principle that first I listen, and then I take a decision," he said. "We need to exchange, to listen to her."
The attack has sent relations between London and Moscow to Cold War-style lows.
On Wednesday, British Foreign Secretary Boris Johnson said it was "emetic" — vomit-inducing — that Putin is rejoicing over hosting the World Cup soccer tournament this summer. Russia responded that Johnson was "poisoned with venom of malice and hate."
Johnson also said Russia's hosting of the June 15-July 15 tournament could be compared to the 1936 Olympics, which was used as propaganda exercise by Nazi Germany.
Russian President Vladimir Putin's spokesman Dmitry Peskov called the comparison an "utterly disgusting statement which is unworthy of a foreign minister of any country." He called Johnson's words "insulting and unacceptable."