A historian and writer who was friends with the murdered ex-spy Alexander Litvinenko has told IBTimes UK the suspected poisoning case of Sergei Skripal may have been a message by the Kremlin to deter others not to release Russia's secrets.
Yuri Felshtinsky co-wrote the book Blowing up Russia with Litvinenko, claiming Russia's secret services, the FSB, were behind apartment bombings in 1999 that were used to justify the second Chechen war.
Litvinenko was poisoned in 2006 after he had ingested polonium-210. The killers, Andrei Lugovoi and Dmitry Kovtun, have not been punished.
Comparisons have been made between the Litvinenko case with that of former double agent Skripal, who is thought to have been poisoned along with his daughter, Yulia, 33, in a Salisbury shopping mall.
Felshtinsky told IBTimes UK: "I don't think this message is to the west, but this is definitely a message to those people who are thinking about releasing Russian secrets to foreign powers. (It says:) 'We will discover you, we will catch you, we will put you in prison and even if you defect, we will kill you later anyway."
Skripal was part of a spy exchange in 2010 under the then Russian president, Dmitry Medvedev and was among four people swapped for a group of 10 sleeper agents, including Anna Chapman.
'They knew if they had an opportunity to kill him abroad, they would do this' - Yuri Felshtinsky
Felshtinsky said this exchange was unusual.
"Normally, you would exchange a foreign spy arrested in Russia for a Russian spy arrested abroad but you would never exchange a Russian citizen accused of spying for a foreign country.
"If you start to do this, you will see wave of Russians start spying for countries because this would be a way for immigration.
"Now, it is very possible that for this reason, they allowed him to leave Russia, but from day number one, they knew if they had an opportunity to kill him abroad, they would do this and I think precisely what happened, like in the case with Litvinenko.
"As soon as this chance presents itself, they use it to punish him for betrayal because expulsion from Russia is not punishment at all, it is a reward," he said.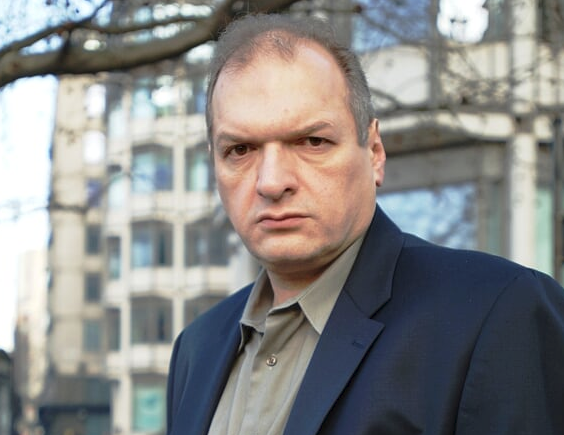 A relative of Skripal's family told BBC Russian that the former agent "knew it would end badly and that he would not be left alone".
His elder brother, wife and son all died in the last two years, with the family believing some of the deaths were in mysterious circumstances, the BBC reported.
However there are questions over the timing, especially since Skripal had already been jailed in Russia, where he would have been an easier target.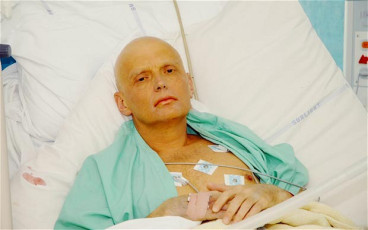 The foreign secretary Boris Johnson told the House of Commons "If it's as bad as it looks, it is another crime in the litany of crimes that we can lay at Russia's door.
"It is clear that Russia, I'm afraid, is now in many respects a malign and disruptive force."
The Russian embassy in London has dismissed the claims which are a part of a "new phase" of an "anti-Russian campaign".
It said that it had not been given any official information from the Foreign Office or other authorities.
"Although UK law enforcement agencies have not given any substantive comments on this incident, media reports create an impression of a planned operation by the Russian special services, which is completely untrue."
Meanwhile, Counter Terrorism Police have taken over the investigation from Wiltshire Police and the substance is being tested at the military research laboratory at Porton Down.
A new edition of Felshtinsky's book The Putin Corporation, How to Poison Elections, is due out this month. His co-author Vladimir Pribylovsky passed away under suspicious circumstances in 2016, the third of his collaborators to die.
Felshtinsky said if the latest case follows the lines of the Litvinenko killing, the Kremlin will continue to deny involvement whatever evidence is presented.
"They will have to establish if he (Skripal) was poisoned, then of course Moscow will say they have nothing to do with this and then, if you approach Putin with a direct question, he will say something like: 'give us the facts, give us the proof'.
Regarding the fate of a former spy, he added: "You live as long as you are able, and they are allowing you live, but you have to know there is an expiration date".