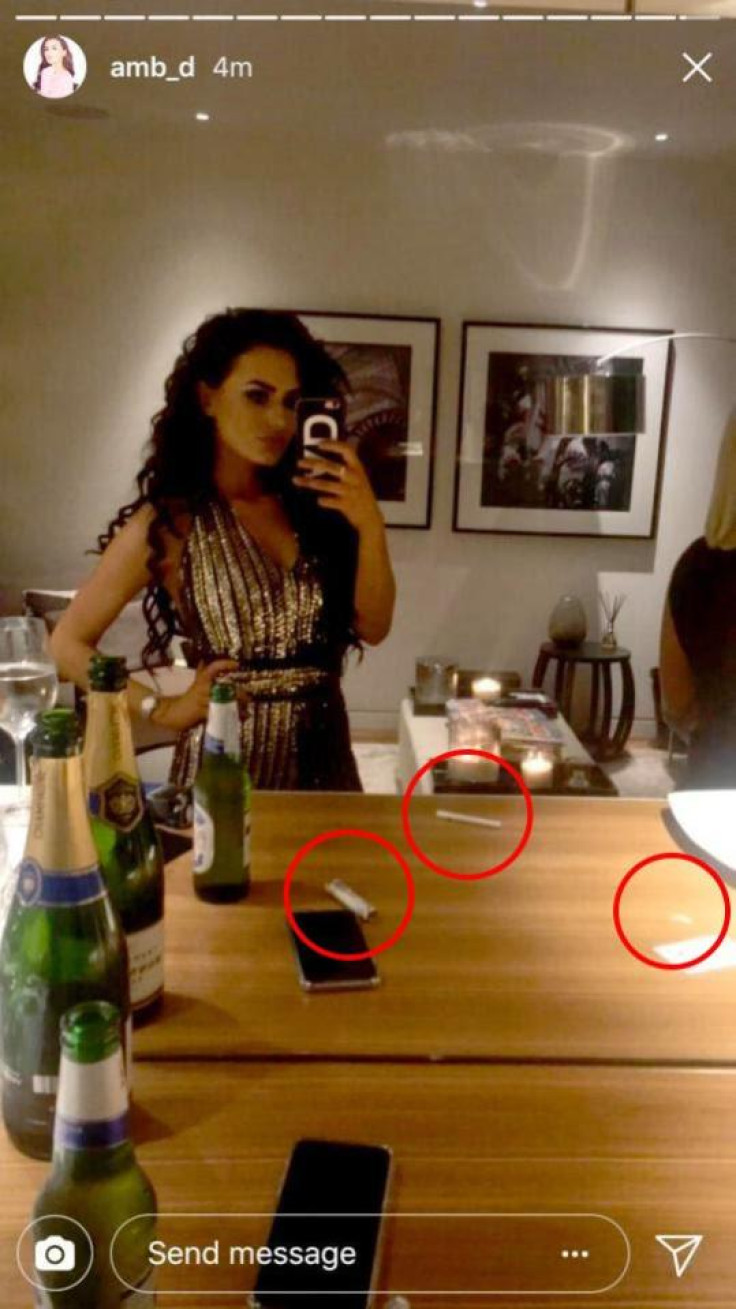 Love Island star Amber Davies has received a torrent of abuse online after hastily removing a picture from her Instagram stories containing what appears to be cocaine paraphernalia.
The 21-year-old rising model, who had an awkward run-in with her Love Island ex-boyfriend Kem Cetinay at the National Television Awards (NTAs), thought she was tweeting an innocent mirror selfie from a hotel room until she realised what was on the table in front of her.
Shooting the camera her best pose in a sparkly plunging jumpsuit by Nadine Merabi with her new voluminous curly hairdo on full display, the worktop between her and the mirror was covered in champagne and beer bottles, a rolled up bank note, a bank card and white powder.
A source told MailOnline: "This was not Amber's room. She went back with some friends to their hotel room after the event, before returning home."
Despite there being no proof that Davies had anything to do with the suspected drugs in the picture, social media users are commenting on her pictures in their droves.
One person wrote on her latest picture: "Another one who does coke...they are all at it."
While someone else said: "Fancy posting a pic with coke , rolled up note and bank card hilarious ."
A third added: "Was this before or after all the coke?!"
Davies turned heads at the NTAs when she arrived on the red carpet, with an eye-catching jumpsuit standing out of from a crowd of mainly floor-length gowns.
Despite hinting during an ITV Lorraine interview that a reconciliation between her and Cetinay could be on the cards in future, her ex shut down those thoughts.
The Dancing on Ice star recently said: "If I'm brutally honest, I'm pretty happy where I am at the moment. I'm happy being single... and I'm really happy with how things are going."