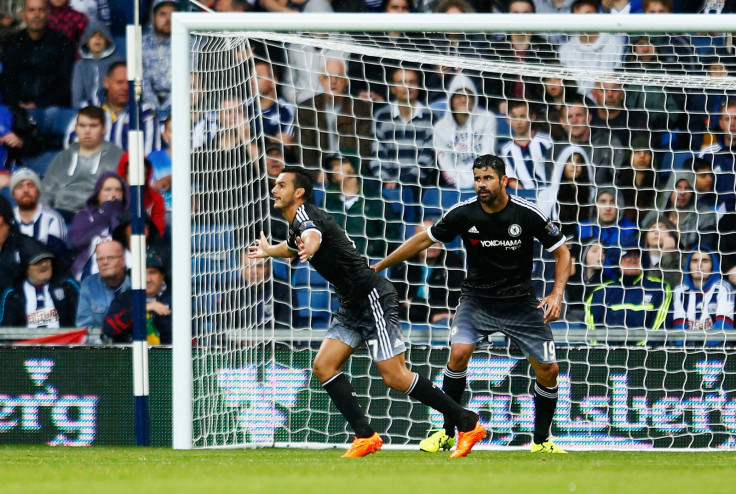 Thibaut Cortouis has warned Chelsea rivals that the arrival of Pedro Rodriguez in the Blues' attack could take Eden Hazard to another level. The Belgian keeper admits that the victory in the transfer battle with Manchester United is a boost for the Blues after the Spaniard proved his worth during the 3-2 victory over West Bromwich Albion in his Premier League debut.
Hazard succeeded Gareth Bale and Luis Suarez as the best Premier League Players of the Year last season, scoring 19 goals and providing 12 assists across all competitions. But Courtois believes that his compatriot can improve further alongside Pedro as the defenders will also have to deal with the former Barcelona star.
"Pedro's arrival is good for Eden," said Courtois to Standard Sport. "Whenever Eden got the ball before, you knew that two or three players would go with him to try to stop him. The defenders were always close to him."
"Of course, we have other players with quality but opponents would cover Eden most of all. Now we have Pedro, the defenders can't just stay with Eden because they will know the other side is free for him to exploit, as well as for players like Willian and our top strikers, too."
"So Pedro's arrival is good for us because defenders will now have to think more about where and who they are going to press. That should mean there will always be a man free on the other side."
Pedro had been linked with a move to Old Trafford since he made the decision to leave the Camp Nou in order to get more playing time. However, the Spaniard revealed earlier this week that the Blues' speed at negotiating his £22m (€34.4m) release clause led them to beat United for his services.
Courtois hailed Mourinho's determination to convince Pedro to move to Stamford Bridge after he already made a great impact in his debut against West Brom, scoring the first goal of the game and setting up Diego Costa for the second.
"We already had a good feeling from his first training session. He showed his quality straight away and was scoring goals. Of course, he had to adapt a little because our way of training is different from Barcelona's but he did well from the start. He showed he was ready to make an impact in the first game and then did it in the match," the keeper said.
"There were a lot of stories that he was going to United but he came here — and that was good for us. He is a great guy and there are a lot of Spanish-speaking people here, so it makes for a good atmosphere and helps the togetherness of the team. We have a very friendly group. Everyone gets on well and stands up for each other — and that helps us on the pitch to fight for each other."