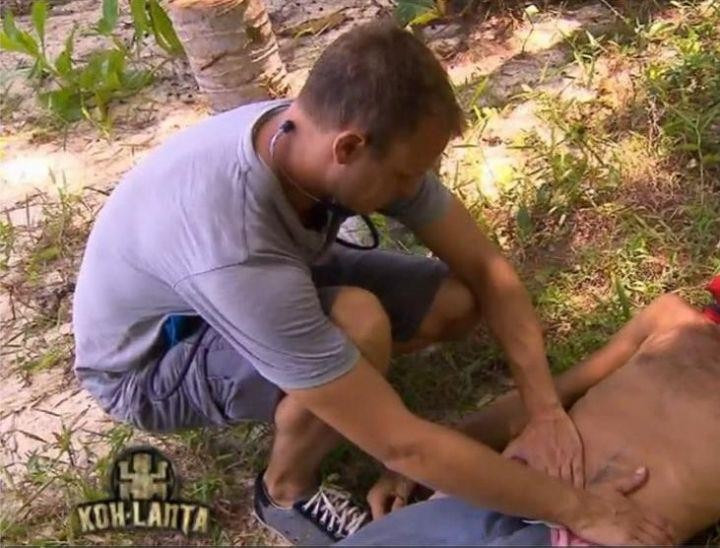 A French reality TV doctor has committed suicide after receiving a wave of criticism for the death of one of the programme's contestants.
Thierry Costa, 38, killed himself in Cambodia, where the popular adventure reality show Koh Lanta was set.
In a suicide note published by French TF1, Costa said he had been "unjustly" accused in the media for the death of Gerald Babin, 25, who died after suffering a heart attack during the shooting of the show a week ago.
"In the past few days my name has been tarnished in the media; unjust accusation and speculations have been made against me," Costa wrote in the note, which he requested be made public.
Costa had been Koh Lanta's staff doctor for four seasons and provided first aid to Babin when he collapsed during the first day of filming of the show's 16th season.
Babin fell ill after jumping from a boat in the first contest of the series, on Cambodia's southern Koh Rong Island.
The man was airlifted to a mainland hospital in Sihanoukville but suffered from multiple cardiac arrests on the way and was declared dead upon arrival.
Some media criticised the show's medical staff for allegedly taking too much time to treat Babin.
"I am sure that I treated Gerald in a respectable manner, as a patient and not as a contestant," Costa's note read.
"In the 20 years since I took up medicine, I have always tried to work hard with respect for my patients and love of medicine, and follow the Hippocratic Oath. I have the feeling today that all these efforts have been destroyed by untrue articles.
"I would never dare look anyone in the eye again in France without wondering if they were full of distrust for me," Costa wrote.
"Having to reconstruct this destroyed reputation would be unbearable."
Koh Lanta, the French version of Survivor, challenges contenders to survive on a desert island and complete a series of challenges. The show has been cancelled after Babin's death.
An investigation into the fatality has been opened by French authorities.