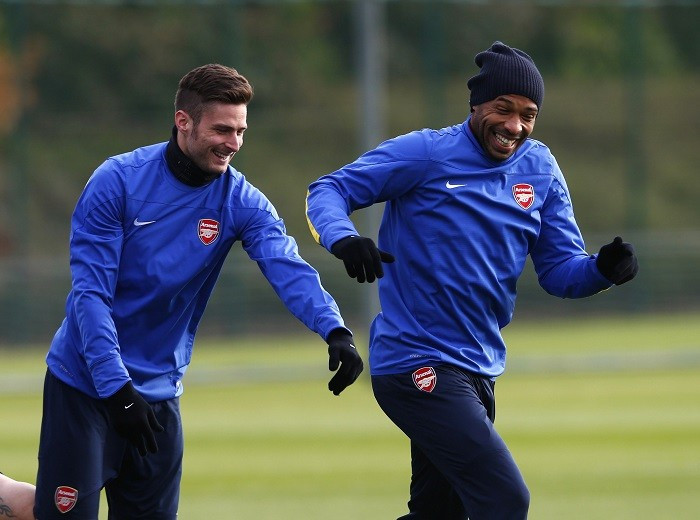 Thierry Henry has confirmed that he has played his last game for MLS club New York Red Bulls and is keeping low for the time being to decide on his future.
The Frenchman ended his tenure in America as the second highest goalscorer in the league, scoring 52 goals in 122 appearances in his four-year stay in the country.
At 37, he has had an illustrious career with Arsenal, Barcelona and France, where he won three Premier League titles, two La Liga titles, a Champions League and the 1998 Fifa World Cup.
Rumours are rife over his next move, with speculation rising about the player making a move to Arsenal in a player-cum-coach capacity.
The Frenchman has always maintained his love for Arsenal and under Arsene Wenger, whom he considers a father figure, he would be a brilliant addition to the team currently struggling for inspiration.
The player could also consider moving to a different country to play for the Indian Super League and join up with former Arsenal teammates Freddie Ljungberg and Robert Pires, who are spending their final years on a football pitch.
"I am taking this opportunity to announce that unfortunately Saturday was my last game for the New York Red Bulls. The decision has always been that I would leave after the duration of my contract and although that was never going to change, I didn't want it to distract from the progress of the team," said Henry.
"I have immensely enjoyed my four and half years here and would like to thank everyone involved with this club who has made my time here so enjoyable.
"A special mention must go to the Red Bull fans who have supported this team through the good, the bad and the ugly times in the sun, rain and snow. You guys have really meant a lot to me and thank you for all your wonderful support. I will now take the next few weeks to reflect and decide on the next chapter of my career," he concluded.