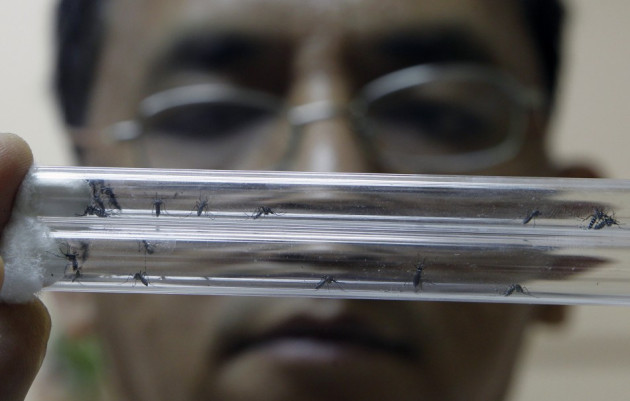 More than one third of the malaria-fighting drugs sold in Southeast Asia and sub-Saharan Africa are fake or of poor quality, seriously undermining continuing efforts to fight the disease.
New research, published in the Lancet Infectious Diseases journal, shows that around 36 percent of the 1,260 anti-malaria drug samples in Southeast Asia were found to be fake, while 35 percent of 2,297 samples collected from 21 countries in Africa had the wrong amount of chemicals.
The US researchers at the Fogarty International Center at the National Institutes of Health said these fake drugs could overthrow a decade of progress fighting the mosquito-transmitted disease.
"Despite a dramatic rise in reports of poor-quality anti-malarial drugs over the past decade, the issue is much greater than it seems," wrote lead researcher Gaurvika Nayyar.
"Most cases are probably unreported, reported to the wrong agencies, or kept confidential by pharmaceutical companies."
Fake drugs which contain some active ingredients - but not enough to kill all parasites - are also problematic, as they can promote a resistance to future treatment.
There has already been an increase of resistance to artemisinin drugs - currently the most effective treatment for malaria - along the Thailand-Cambodia border.
More than 3.3 billion people are currently at risk of malaria, which is classified at an endemic in 106 countries. Nayyar reported that it kills between 650,000 and 1.2 million people a year, most of them babies and children in Africa.
The researchers suggest larger studies need to be carried out in China and India, where one third of the world's population live and are a "probable" source of many of the counterfeit drugs.
In a commentary accompanying the article, Michael Seear, of British Columbia Children's Hospital in Vancouver, wrote: "Importantly, no large randomised studies of drug quality have been done in either China or India.
"Because roughly a third of the world's population lives in these countries, and they are probably the source of many counterfeit drugs, global estimates should be seriously examined."