This is football's Jimmy Savile moment - but we can use it to get English clubs back onside
From Chelsea to Crewe to Queens Park Rangers, clubs need to rethink their response to abuse allegations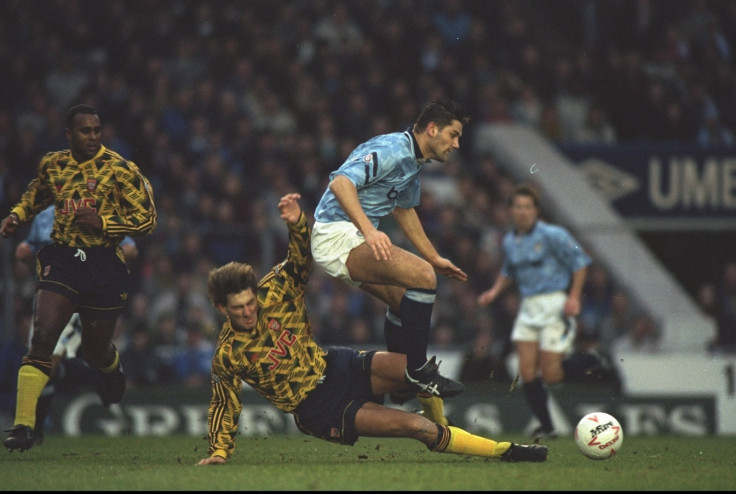 It is a fundamental principle of English law that not only must justice be done, it must be seen to be done. The same principle applies to England's football clubs facing allegations that they failed to protect the young players in their charge.
From the FA and Premier League clubs down to the team at the bottom of the National League – currently York City – they all need to respond to these allegations, but also show that they take such incidents extremely seriously. At least 55 clubs and more than 350 potential victims could be involved, with 21 police forces across the country involved in investigations.
To date, most clubs have taken the wrong approach. For example Chelsea, when approached a few years ago by a former player with allegations of sexual abuse, chose to investigate with all the enthusiasm of Eden Hazard being asked to track back and defend. Last year, when they realised that there was a case to answer, they paid Gary Johnson £50,000 and gave him a gagging order to prevent him talking about the case. This has now been lifted due to media pressure.
You can understand the club's anxiety. They have a valuable brand to protect, and this was a series of events that took place many years ago under a different regime. However, by instigating what is effectively a cover-up, they risk ridicule, censure and recrimination for years to come. Paedophilia is the most toxic crime of our time. Schools, care homes, the Boy Scouts, the church and even television presenters have all come under the spotlight in recent times.
Now it is the turn of the beautiful game. The scale of the problem is staggering. From Matt Le Tissier's 'naked massage' to a Queen Park Rangers player's allegation of misconduct to the stories coming out of Crewe Alexandra, it appears that virtually every club needs to respond to various allegations.
In the circumstances Chelsea's attempt to pay to make the problem go away is understandable, but not commendable. Chelsea have now appointed a firm of solicitors to look into the matter, but are refusing to respond to questions in the hope that the matter might be considered sub judice.
Not only is this wrong, it is ill-advised. Their playbook was right out of the rules developed by Lord Bell, Lady Thatcher's favourite PR guru, on how to deal with a crisis. His advice was don't panic, work out a plan and avoid blame while taking responsibility and appearing transparent. Such an approach worked wonders in the 1980s, but times have changed.
Such matters abhor a vacuum and today's news cycle is faster than ever. Chelsea's approach received a stinging rebuke in The Times under the headline "Chelsea's Hush Money an Attempt to Airbrush Serious Crimes out of Existence". Social media was even more severe in its censure. On Wednesday three Chelsea directors met Johnson and said sorry to him in person after realising that their initial approach was not working.
In our new hyper-transparent world, anybody connected to the internet can scrutinise anyone else's actions at the click of a mouse. Thoughts, words and deeds all need to be aligned. You can talk, but you need to act too.
So what should be the 21<sup>st century approach to a crisis on this scale? The correct way is to address the root causes, not try to spin your way out of trouble like something from Yes, Minister.
All clubs need to prepare a crisis response and carry out a reputation resilience check. Most crisis responses are unscientific and rely on aggressive messaging and sticking to a party line, the sort of thing Alastair Campbell did for Tony Blair and his Weapons of Mass Destruction.
A better approach is to work with a method created initially for use in counter-extremism campaigns and political campaigning. Developed over more than a decade by consultancy Global Influence, Rapid Audience Insights Diagnostic (RAID) helps an organisation understand and influence the psychology of a given audience or group of audiences. It is a scientific way of rapidly analysing data – in this case, the opinions of fans, players past and present, coaching staff and city leaders as to how the issue is being tackled – in order to deliver psychologically-driven insights into an issue, which then inform a language strategy to help drive the direction of the narrative.
As Toby Green, Global Client Services Director at Global Influence, says: "Football clubs have a great psychological hold on people at a personal, local and national level. With this comes responsibility, but clubs are currently ill-prepared to understand the nature of this psychology and how their behaviour affects their standing in the eyes of the public. This is not a problem when the biggest issue is whether the gaffer is making the right call by playing three at the back, but when scandal engulfs the sport, it becomes critical."
RAID is a defence-grade methodology that can rapidly help an organisation understand the psychology of their various stakeholders and how to use language to influence them. At a time like this, having the insight and language required to understand what survivors and stakeholders need to hear is essential. RAID can find the right language and insight to let clubs reassure these audiences that the club has taken action and will not be mired by the actions of individuals.
In our new hyper-transparent world, anybody connected to the internet can scrutinise anyone else's actions at the click of a mouse. Thoughts, words and deeds all need to be aligned. You can talk, but you need to act too.
An aligned communications approach won't kick the allegations of child abuse out of football, but all the clubs will be scrutinised intensely and only those who have genuinely grasped the issue and acted accordingly will regain the nation's trust.
---
Rupert Wright is co-chairman of Hemington Consulting, which specialises in risk and reputation.
---
© Copyright IBTimes 2023. All rights reserved.