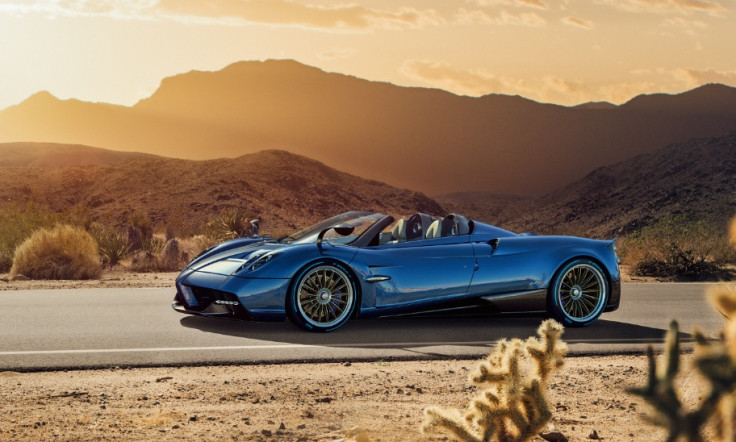 Italian supercar maker Pagani has revealed its latest creation, the Huayra Roadster, ahead of its public debut at the Geneva motor show in March. Pagani says the car can generate more G-force through corners than any other road-legal vehicle.
Just 100 examples of the £2m convertible will be built and each comes with two types of roof; a carbon panel to be stored in the garage and used in bad weather, and a canvas folding roof kept in the car, should you encounter a rain-based emergency on your cruise to Monaco.
Able to corner at 1.8G, Pagani says the Huayra Roadster is capable of "the highest lateral acceleration ever seen on a car with road tyres", suggesting the car will corner and grip like nothing else. The Roadster is also claimed to be the first convertible to weigh less than its hard-topped sibling; at 1,218kg it is some 80kg less than the coupe.
Pagani is yet to reveal the new car's top speed and 0-60mph time, but we can expect it to at least match the coupe's 2.8-second sprint to 60 and 230mph-plus top speed.
Company founder Horacio Pagani explained, like only the owner of an Italian supercar company can, how the Roadster differs to the coupe: "If we think of the Huayra Coupe as a personification of elegance and timeless lines, the Huayra Roadster was to be the rebellious sister, shapely and beautiful, but with a sharp edge for those who are careless."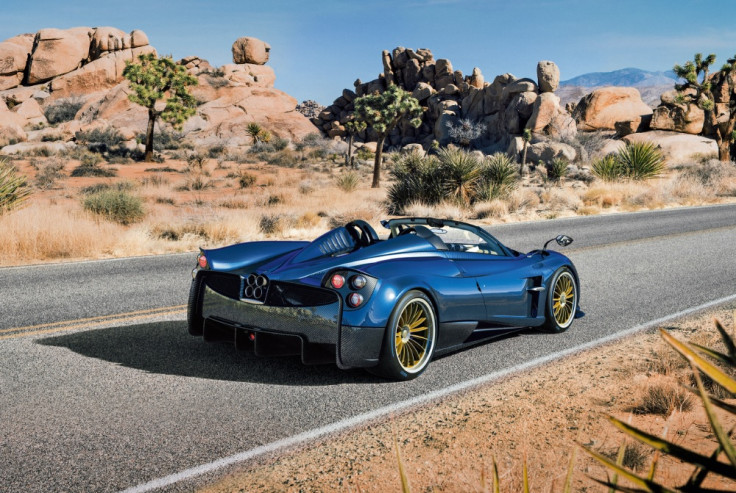 The car is made from a blend of carbon fibre and titanium, called Carbo-Titanium, which Pagani says is "considered more advanced that materials used for Formula One cars". The material means the new Roadster is 52% stiffer than it would be with regular carbon, despite weighing the same. Pagani has also created a new material called HiForg, a forged aluminium alloy from which it has made parts of the suspension.
Pagani has fitted the Huayra Roadster with the same Mercedes AMG M158 engine, which is a purpose-built, 6.0-litre V12 twin-turbo producing. Power stands at 764 horsepower, up from 720 in the regular Huayra, and is sent to the rear wheels via a seven-speed sequential gearbox. Unlike rival hypercars from Ferrari, Porsche and McLaren, the Pagani does not have an hybrid electric system.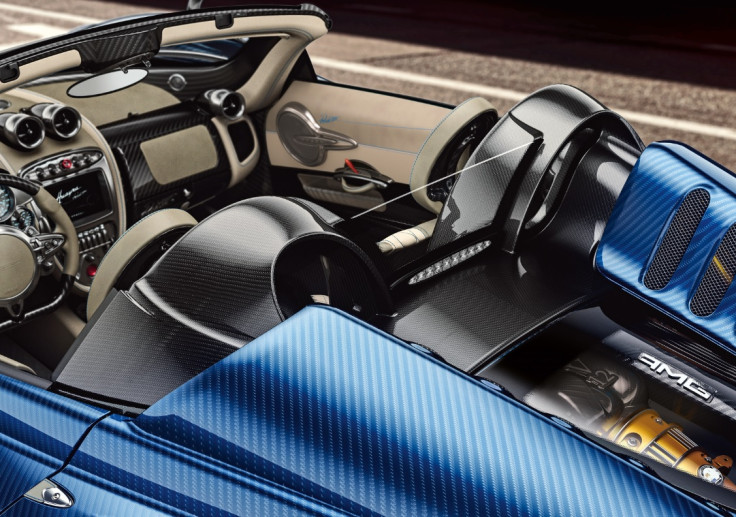 Active aerodynamics also make a return, comprising four flaps on the car's body which raise and lower independently and automatically as the car corners to keep it stable and improve grip. The system's aim, along with active front suspension, is to keep the car's floor parallel to the road, improving air flow under the vehicle and increasing downforce. All of this helps to reach the headline 1.8G cornering figure.
As with almost all multi-million-pound hypercars, all 100 examples of the Huayra Roadster were sold to customers selected by Pagani before it was even revealed in public.