Revealed on 1 April 2016, the Model 3 will be Tesla's fourth car and its cheapest to date. It will, in its most basic specification, have a range of at least 215 miles, hit 60mph in under six seconds and cost around $35,000 (£28,000).
The car can be pre-ordered now with a refundable £1,000 deposit, and Tesla has already received over 370,000 orders for the car, which is due to go on sale towards the end of 2017, before arriving in the UK and Europe in early 2018.
This article will be updated as more information about the Model 3 comes to light.
When will the Tesla Model 3 go on sale?
There is currently official release date for the Model 3, other than the second half of 2017. At the car's 2016 launch Tesla boss Elon Musk said, with a laugh because both the Model S and Model X missed their original release dates, "I really feel confident that it will be next year".
On 9 February 2017, Reuters reported that Tesla is preparing to add Model 3 tooling to its California production line. There will be a "brief, planned" pause of Model S and X production to prepare for the Model 3, which will then enter the test-building stage of development on 20 February. On this date Tesla is expected to begin making pre-production Model 3s which will be used for testing and development ahead customer cars arriving on the assembly line later in the year.
A company spokesperson said this test-build stage will allow Model 3 production to begin "later this year as planned and enable us to start the ramp towards 500,000 vehicles annually by 2018." This ramp is incredibly steep, as in 2016 Tesla produced under 80,000 vehicles.
If production begins in July the first US cars will likely arrive during the third and fourth quarters of 2017, while orders placed abroad are likely to land on customer's driveways in 2018.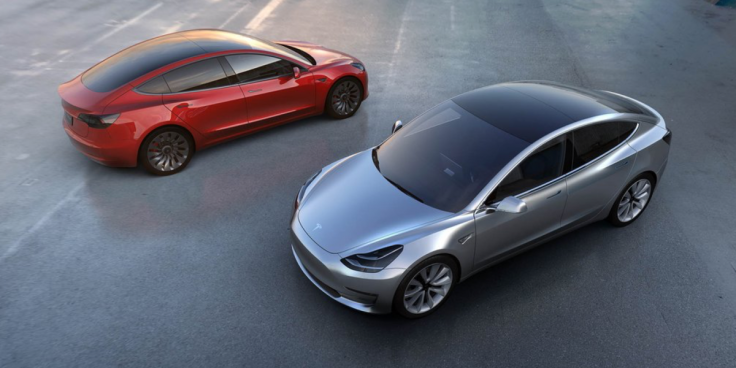 How much will the Tesla Model 3 cost?
The car is priced from approximately $35,000, which at the time of publication is £28,000, but currency fluctuations and shipping costs could see the UK price start at between £30,000 and £35,000. As for the Model 3's price range, we can use the Model S's range (starting at £62,000 and increasing by almost 100% to £129,400, all before optional extras) and predict the Model 3 could be priced up to around £60,000, plus options like Autopilot.
How fast will the Tesla Model 3 be?
Musk said at the car's launch that the cheapest Model 3 will accelerate from zero to 60mph in under six seconds. Since Musk and Tesla love cutting the 0-60mph time of the Model S (now at a record-breaking 2.28 seconds), it's fair to predict the most expensive Model 3 will out-accelerate its rivals. Under six seconds would put the entry-level Model 3 on par with the cheapest Model S (5.5 seconds).
As for top speed, the Model S can manage between 130mph and 155mph, and we expect the Model 3 range to match this.
Musk tweeted in April 2016 to say the Model 3 will "of course" be offered with the company's high-performance Ludicrous Speed mode as an optional extra.
What size battery pack will the Model 3 have, and what will its range be?
Again, Tesla is yet to announce anything official here. But that hasn't stopped Musk tweeting out a few precious details, such as how the Model 3 is too small to accommodate the 100kWh battery pack used by the most expensive Model S and Model X.
Additionally, sources familiar with Tesla's plans told clean energy blog Electrek that the Model 3 is currently being tested with a 70kWh battery and two motors, making it all-wheel-drive. In Tesla-speak, such a configuration would be called the Model 3 70D. It is estimated that such a configuration would see a driving range of around 300 miles.
The website expects battery sizes to start at 50kWh and go up to 90kWh, and for the cheapest Model 3 to have rear-wheel-drive. It is also likely that Tesla will sell a 'P' version (standing for Performance) as in the range-topping Model S P100D.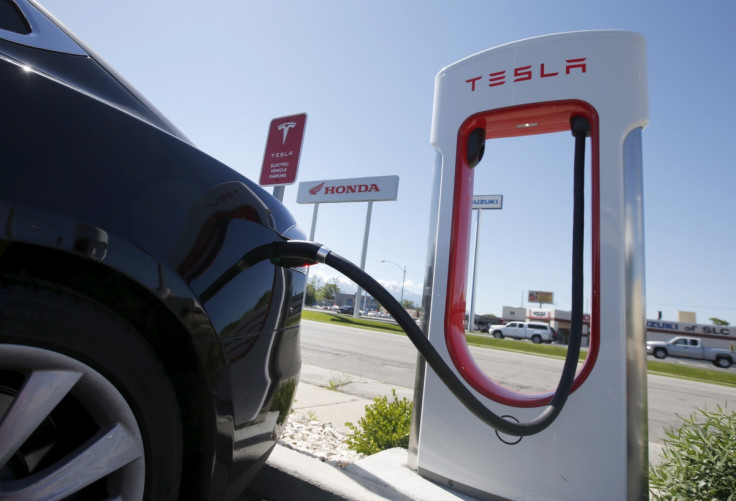 Will Supercharger use by free?
No. Tesla recently announced that cars bought new after 15 January 2017 will not have unlimited and free access to its Supercharger network. Older cars will keep this privilege for life, but newer vehicles will instead receive an annual allowance of 400kWh, good for about 1,000 miles of driving. After this, recharging will cost 20p per kilowatt-hour, which means recharging in the UK will cost between £12 and £20 depending on the size of the battery.
It isn't known if the Model 3 will come with a free annual allowance or not, but Musk spoke in June 2016 of "decoupling" Supercharger use from the cost of the Model 3. He added: "So it will still be very cheap, and far cheaper than gasoline, to drive long-distance with the Model 3, but it will not be free long distance for life unless you purchase a package. I wish we could, but in order to achieve the economics, it has to be something like that."
Will the Tesla Model 3 have Autopilot?
Yes. Tesla has already confirmed that every Model 3 leaving the factory will be equipped with all of the hardware needed to drive itself. Autopilot can be added to the purchase price of the car, or added via a software update later for a higher fee, as with Tesla's current cars.
Autopilot, which allows the car to brake, accelerate and steer itself on motorways and other road with clear lane markings, currently costs £5,000 at the point of sale, or £6,000 if switched on at a later date. A second level of autonomous, called Full Self-Driving Capability, adds extra cameras and will, once switched on in the near future, allow Teslas to drive themselves in "almost all circumstances". This costs £3,000 (on top of Autopilot) at the point of sale, or £4,000 after.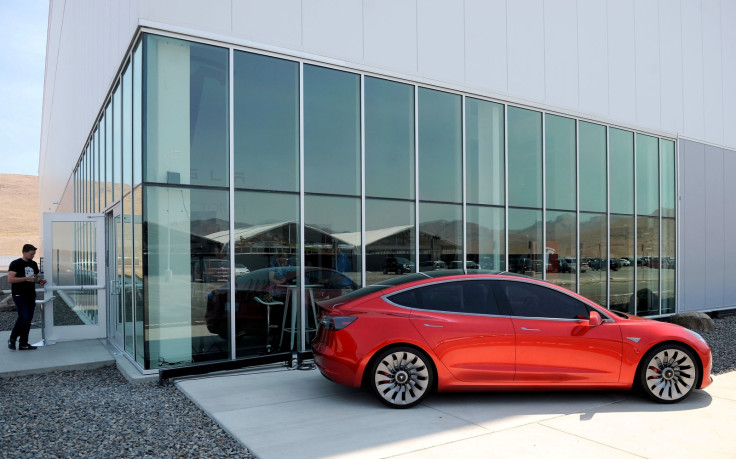 Anything else?
Yes. There is still much more for Tesla to tell us about the Model 3 before it goes on sale. Musk said in 2016 how the April reveal was just part one of the car's launch, then October part two announced how every new Tesla will leave the factory with enough hardware to fully drive itself on any road and in almost any circumstances.
Musk then said in November that part three will arrive in the early spring. Here, we will see what the production-ready Model 3 will look like (opposed to the 'pre-alpha' prototypes shown in 2016), along with specification, price, performance and optional extras.
The biggest surprise is expected to be the Model 3's interior, which was left deliberately blank at the car's launch, apart from a central computer screen. Musk said it will have controls that "feel like a spaceship", leading some to speculate over a next-generation head-up display projected onto the windscreen and unlike anything else on sale today.
Update: 27 March, 2017
Elon Musk recently spent a chatty afternoon on Twitter answering questions from fans, customers and journalists about the Model 3. Explaining how the new car is not a new flagship, but a cheaper, smaller and more attainable version of the Model S and X, Musk said: "Model 3 is just a smaller, more affordable version of Model S [with] less range and power and fewer features. Model S has more advanced technology."
When asked if this means no head-up display, as had been rumoured ever since Musk said the final controls would be "like a spaceship", Musk explained: "The more autonomous a car is, the less dashboard information you need. How often do you look at the instrument panel when being driven in a taxi?" A followup tweet said: "It still has one display."
This suggests the Model 3 will have the same single display as the concept vehicles shown at the car's launch in April 2016. Here. the car's speedometer was positioned in the top-left corner of the centrally-mounted display, placing it inside the driver's field of view.
Musk also revealed how at launch the Model 3 will only be available in rear-wheel-drive, with a single electric motor on the back axle. A duel-motor, four-wheel-drive version will not be available until early 2018.
Finally, Musk said the Model 3 can accommodate battery packs up to 75kWh in size (the S and X can fit 100kWh), and that both the Model Y (a small SUV based on the 3) and a next-generation Roadster (two-seat convertible, faster than the Model S) are both "a few years" away.