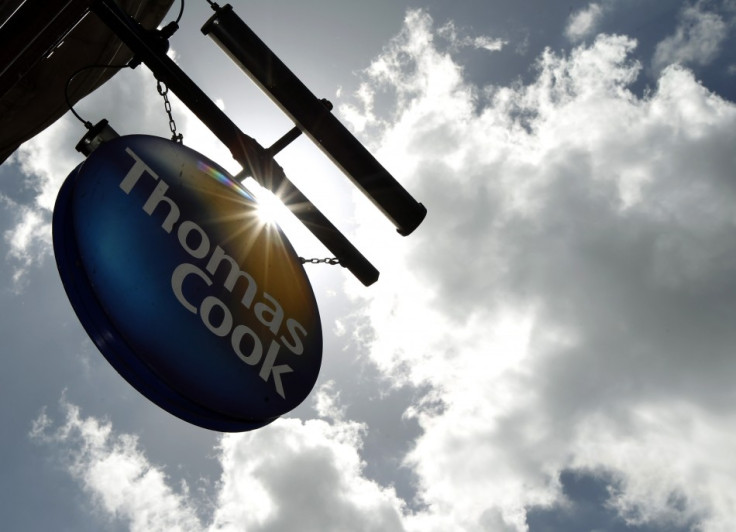 Thomas Cook has announced that it will axe 230 jobs by the end of 2011.
The announcement was made to Thomas Cook airline staff Wednesday that will largely effect Manchester airport although crew at other UK airports are also set to be affected. The company has announced a 90-day consultation with staff over plans to cut six of its 41 aircraft by the end of the year.
The move has been partly blamed on the end of the contract between Thomas Cook and a third party operator, Canadian Affair, for which Thomas Cook operates three planes which will be removed this winter.
"We have entered into a 90-day consultation with employees who could be affected by the change; no decision about redundancies will be made until after the consultation," a Thomas Cook spokesperson said.
"We are naturally disappointed and we will do all that we can to minimise the job losses and support individuals through the process," Jim McAuslan, the general secretary of the BALPA said.
"Regrettably this industry is prone to periods of expansion and contraction. At present the high cost of fuel and structural changes in passenger trends is leading to contraction in this market but the Government's Air Passenger Duty increases is not helping and making consumers think twice about a holiday. BALPA has a sequence of responses to deal with this starting with pressure testing the company's basic plan; then on reducing the number of jobs at risk; then finding ways to minimise compulsory redundancies and concludes with finding members alternative work. But our primary aim is to avoid any compulsory redundancy," he added.
BALPA has confirmed that it members will be 'collectively and individually' supporting all pilot staff through the process.
Chief executive of Thomas Cook Mainstream Ian Ailles said: "The fleet reduction is one measure within our overall strategic and operating review of the UK business and demonstrates the decisive action that we are taking to improve the profitability of our UK business.
"The airline review has focused on leases, seasonal capacity and mainstream tour operator demand, as well as operational efficiency and profitability."
Thomas Cook has confirmed that it has asked 400 staff who currently work six days a week from 8am to 8pm to work a new seven day week with shifts until 10pm on a shift basis.
The announcement comes after a disastrous year for the holiday giant, which is merging its high street network with Co-operative Travel in an effort to save £35m a year.
In August its chief executive Manny Fontenla-Novoa resigned after the firm issued three profit warnings in the last year. The group is in the middle of a strategic review of its UK business as it looks at the mix of holidays it offers and the utilisation of its airline fleet.
It is also pushing ahead with a £200m asset disposal programme to cut borrowings.