An operation to evacuate civilians and rebel fighters from the last opposition-held areas of Aleppo continued on Friday (16 December) under a ceasefire that would see Syrian President Bashar al-Assad's government retake the city.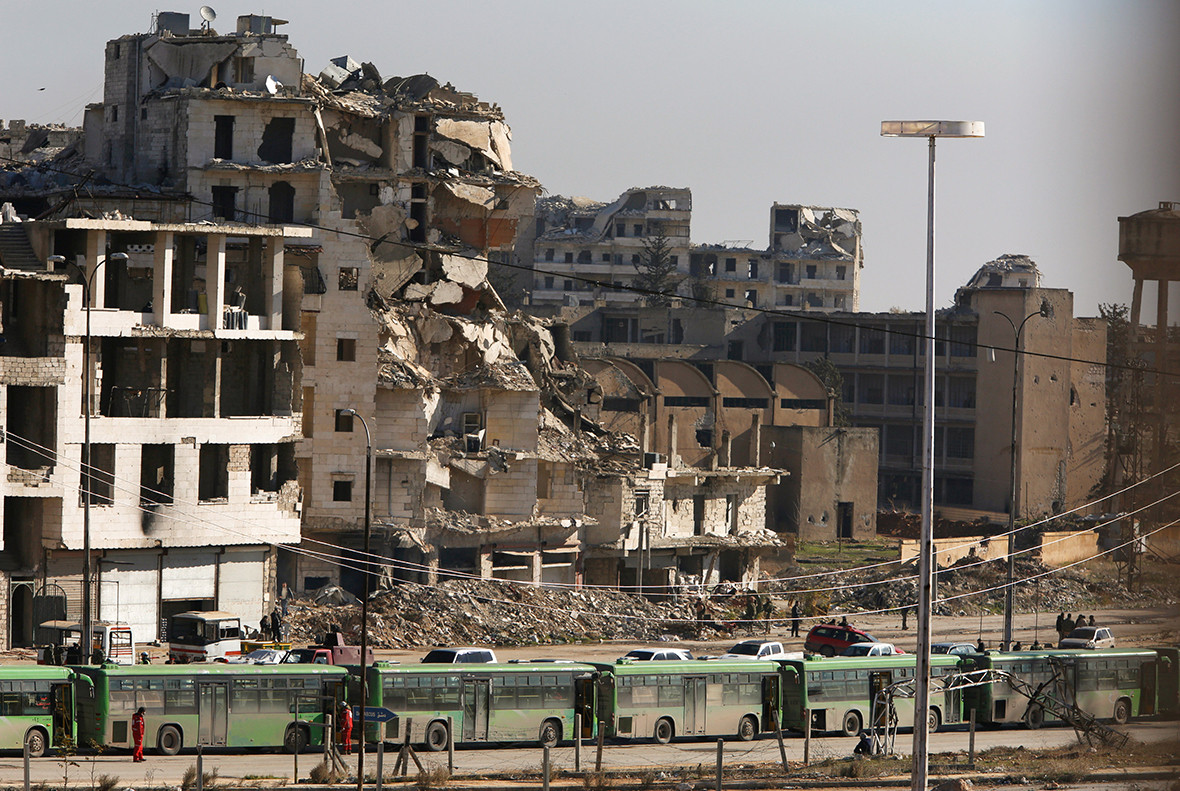 Thousands of civilians and rebel fighters have left Aleppo in convoys of buses and ambulances in the past 24 hours – hundreds of whom were wounded. However, the Syrian Observatory for Human Rights monitoring group claim the numbers are much higher.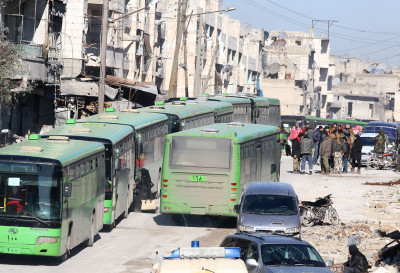 The number of buses being used has doubled to 50, Zakaria Malahifji, a Turkey-based official in the Fastaqim rebel group told Reuters on the second day of evacuation process, suggesting that the speed of evacuations was increasing. Yet despite the growing numbers, the villages of Foua and Kefraya – both besieged by rebels in the neighbouring Idlib province – have yet to see the evacuation process begin. It was unclear why buses hadn't arrived, but Syrian state media said that a convoy had set off to evacuate the villages on Thursday (15 December).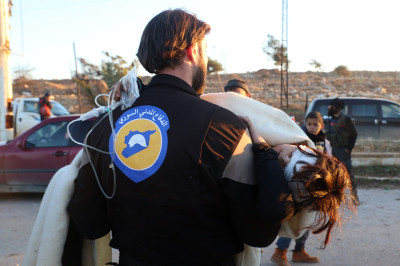 Aleppo had been divided between government and rebel areas of control in the nearly six-year civil war, but a lightning advance by the Syrian army and its allies that began in mid-November saw the insurgents lose most of their territory in a matter of weeks. The ceasefire deal, brokered by Damascus ally Moscow and rebel backers Turkey earlier in the week, initially broke down on Wednesday as fighting resumed and Iran reportedly introduced a new demand for the evacuation of two Shia-majority villages in Idlib.