Thousands flee as Australia bushfires blaze out of control
Authorities warn crisis could be as severe as 2009 and 1983 disasters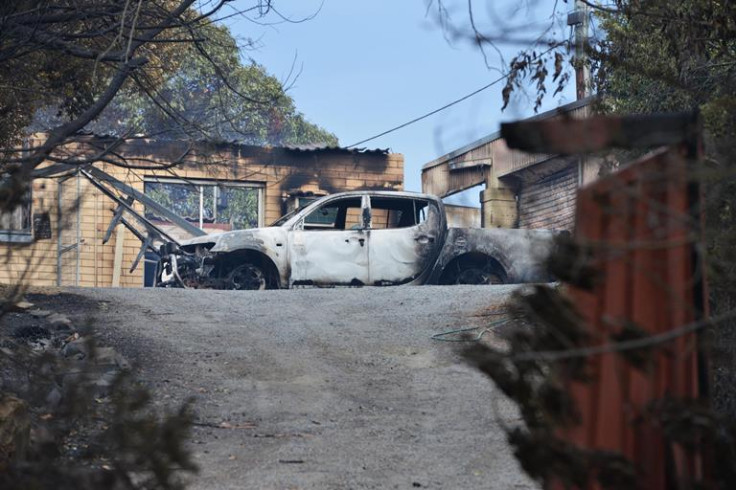 Thousands of people have fled their homes in the Australian states of Victoria and South Australia as some of the most serious bushfires for decades threaten to rage out of control, despite the best efforts of some 2,000 firefighters and a dozen aircraft.
Although no lives have yet been lost, eight firefighters have been treated for minor injuries – mostly smoke inhalation – and authorities warn anyone thinking of staying put could be exposing themselves to extreme danger.
Fires are raging particularly fiercely in the Adelaide Hills, where six homes have already been lost – including the homes of two firefighters out fighting the fires – and dozens of cats and dogs died at a kennels. The Premier of South Australia Jay Weatherill warned lives were at risk.
"If you've decided to stay, you need to be aware that the fire will become incredibly scary and could lead you to change your mind at some point," said Weatherill. "It could be a catastrophic decision for you to leave late."
South Australia fire chief Greg Nettleton warned: "At the moment, we have a fire which is extremely dangerous and it is burning under extremely adverse conditions. Right at this moment, residents in the Adelaide Hills are being confronted by a fire which hasn't been seen in the hills since the 1983 bushfires of Ash Wednesday."
At least 70 people died in South Australia and Victoria in Ash Wednesday. In 2009's "Black Saturday" fires 173 people died in Victoria, which is also affected by the latest bushfires. However, a cold front is now moving across Victoria and the warnings there have been downgraded.
Environmentalists believe global warming may be partly responsible for the number of bushfires across Australia this summer. 2013 was the hottest in Australian recorded history and temperatures of 40°C are making the vegetation tinder dry. Authorities have been water-bombing the worst hit areas and warned of the dangers of smoking, lighting campfires, and using some machinery.
However, arson has also been a factor in some of the bushfires.
In Western Australia two firefighters, aged 18 and 20, have been charged with lighting fires, making triple-zero calls – the Australian equivalent of 999 – then responding to them.
© Copyright IBTimes 2023. All rights reserved.